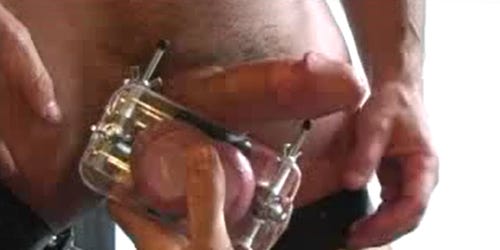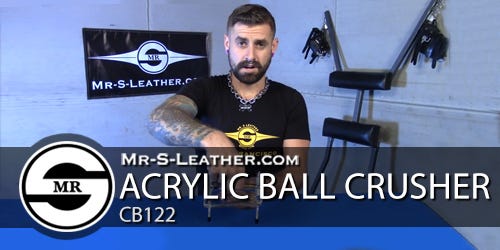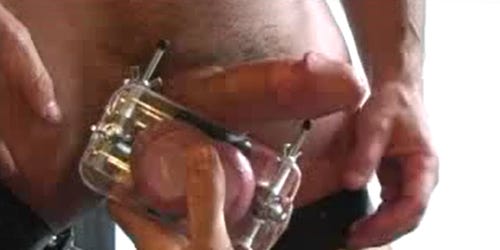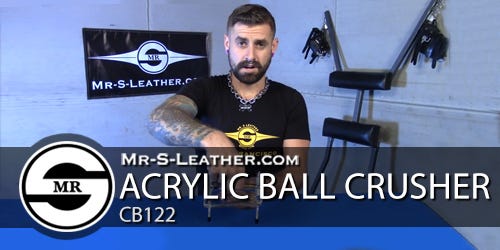 Acrylic Ball Crusher
Two thick rods clamp to keep his nuts in place. His dick is going to get hard in anticipation of the solid acrylic plate that rises and threatens to crush his balls. Twist the two screws on the bottom plate and watch his eyes grow larger as he starts to feel the pressure. It won't be long before just a fraction of a turn has him panting and begging for mercy.
The clear acrylic lets you get a great view of his flattened nuts from every angle. It's fucking hot!
3" x 5 ½" bottom plate
Two 1" Diameter rods hold his nuts down
2 ½" screws allow you to adjust the top rods and bottom plate. You can go as tight as he can take it.