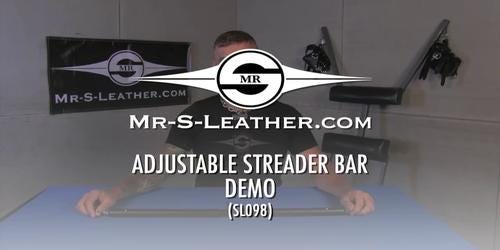 Adjustable Steel Spreader Bar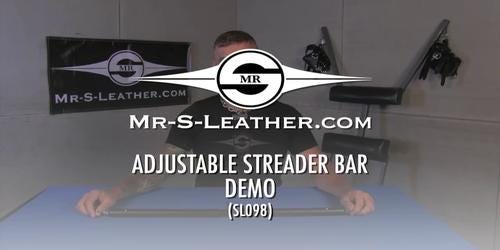 Adjustable Steel Spreader Bar

Your boy will be defenseless when you lock him up in our adjustable steel spreader bars. With ten levels of adjustability you can be sure to spread open even the largest of men. Use the bar on his wrists to isolate his upper body movement or strap it on his ankles and force him to hobble along. Better yet, use both bars to make sure he is really your captive. The simple metal o-rings on the ends of these bars let you decide how you will secure him- either simply with rope or more elaborately with wrist and ankle restraints and a hefty MasterLock. However you do it, there is no doubt he'll know who's in control

Minimum measurement is 28" and maximum measurement is 44". Adjustments can be made in 2" increments.

We've taken an incredible product and made it better. Our Adjustable Spreader Bar now has a one inch diameter ring welded onto the center of the bar. It's just the thing we needed to put our boys in the perfect predicament. With just a few feet of rope you can humble your boy…tie his hands and run the rope up though the ring and to his nuts. He won't move a muscle without your permission.