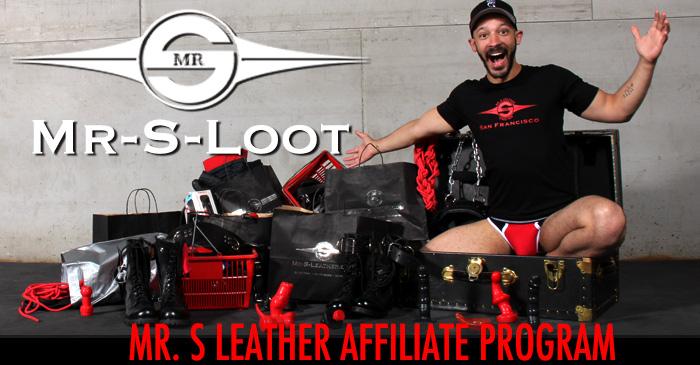 The highest Affiliate Commission rate!
As an Affiliate, webmasters earn 15%-20% commission on all fulfilled orders placed through their specific Affiliate link or co-branded web store (for those that qualify). There are no minimums or aggressive benchmarks to meet in order to earn the most for your efforts in promotion.
Who Qualifies?
Do you have a sex positive website or actively write a blog about Leather, Latex and other fetish gear? Are you turned on by our products? Want to get paid? Then this may be just the program for you.
Enrolling in the Affiliate Program.
To apply for acceptance into our Affiliate Program, please fill out the form on the following page. We will review your application and then notify you of our decision and any specific reasoning should we not be able to approve it. We reserve the right to accept or reject the Application at our sole discretion. Applications for websites, blogs, etc. that are "under construction" can not be accepted. You may be requested to provide website statistics that we may verify.
An application will be automatically rejected if it is submitted from an entity that has a web site that violates intellectual property rights or contains or promotes any of the following:
• Sexually explicit materials involving minors
• Discrimination based on race, sex, religion, nationality, disability, or sexual orientation
• Truly non-consented violence between adults
• "Bareback" or unprotected anal sex
• Any other such practices that could reflect negatively on our program