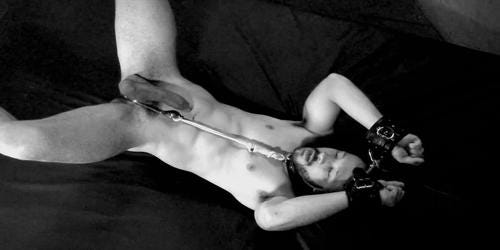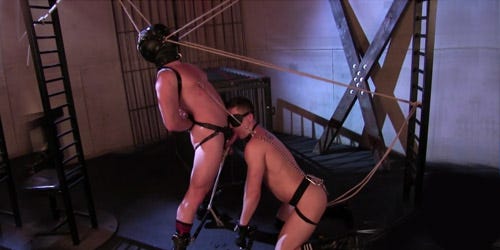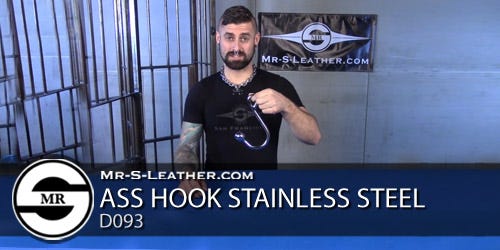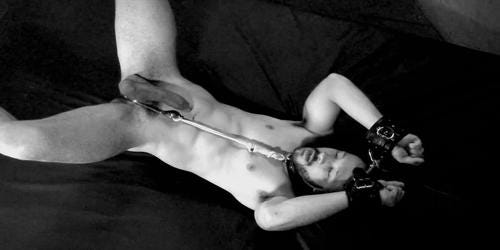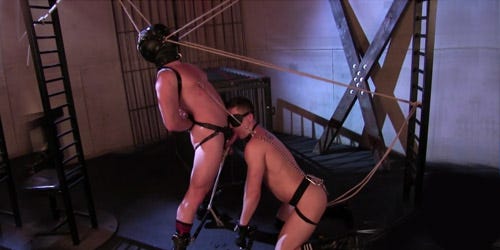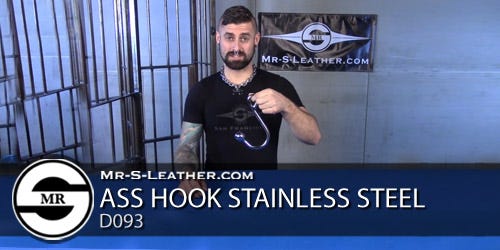 Ass Hook
This has quickly become one of our favorite pieces. We've seen it used a lot and were excited to try it out for ourselves. So we went out and found a super sexy victim to try it out on. We hooked our boy with this stainless steel piece and used some rope to attach it to his bondage collar- and then we were ready to play! Every time we hit him the poor boy bent forward shoving the ass hook deeper and deeper inside of him. And the boy must have liked it because every time that hook dug in deep he leaked more and more precum! The heavyweight stainless steel hook has a 1.5" stainless steel ball that feels so good going in and a closed ring at the top end so you can attach this piece to just about anything.
Please note this piece is not intended for suspension.
Weight .8 lbs
Insertable length approx. 3.5"
Ball Diameter 1.5"
Shaft Diameter .5"