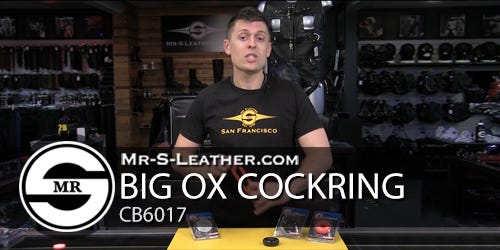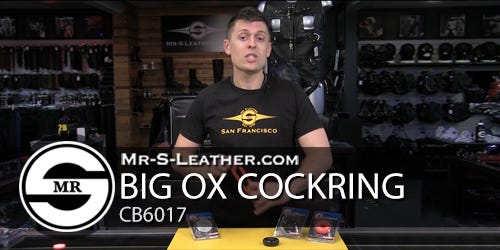 Big Ox Cock Ring

Whether you're looking for a beefier bulge for your jockstrap, a harder cock to stuff up a hungry hole, or you just like to wear a cockring for the fuckin' hot look and feel, the Big Ox cockring has got you covered. It's a thick, blubbery cockring designed to grip your meat and give you even more girth. Made from PLUS +SILICONE™ so it has the strength and stretch of TPR but the warmth and softness of smooth silicone. Best of all, the super soft material makes for a comfortable fit and feel for hours of fucking and stroking.

The thick, fleshy design bloats your hog and rests snug behind your ballbag to push your hefty package up and out on display. If you're into ballstretching, it also doubles as a hefty nutt stretcher..

Big Ox is so squishy and rubbery, it stretches to fit meat of all shapes n' sizes.

PLUS+SILICONE™ TPR/Silicone blend, non-toxic…and phthalate free.
LUBE SAFE: Water-based or silicone.
CARE: Wash after use in warm soapy water, air dry.
Store Toys Separately : We recommend breathable cloth pouches or cotton socks.
Width
Depth
Outer Circumference
Inner Circumference
Weight
2.25 (5.72 cm)
0.75" (1.91 cm)
6.75" (17.15 cm)
2.25 (5.72 cm)
1.2 oz