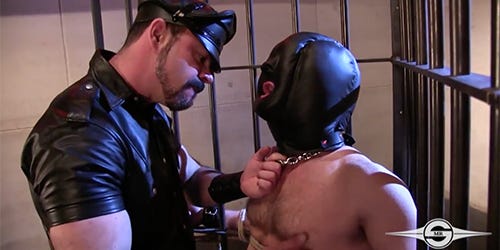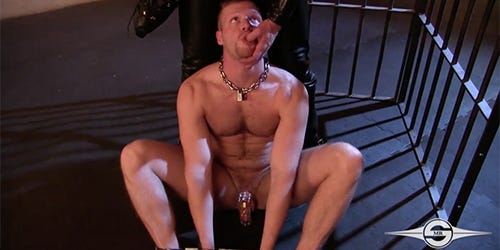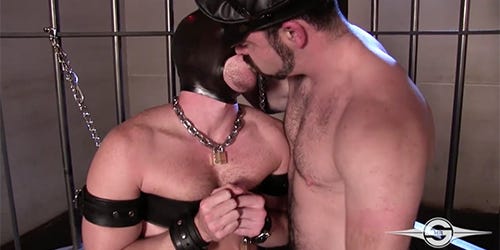 Big Dog Stainless Steel Collar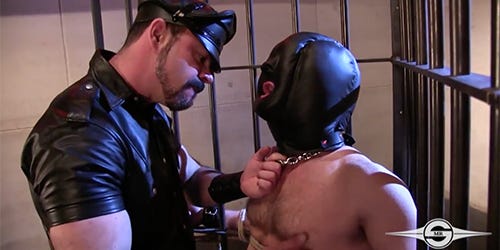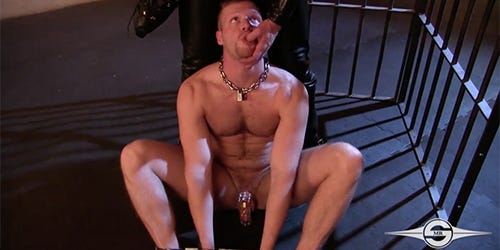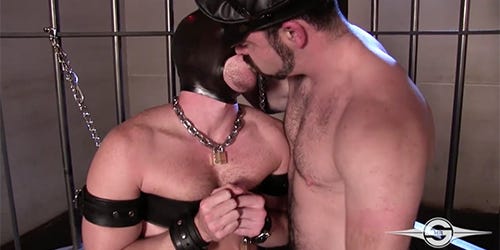 Big Dog Stainless Steel Collar 

Hard muscled, big dicked subs need their collars too. The weight on this thick gauge stainless steel chain collar leaves no doubt in his mind – he is Yours. A click of the finely polished Master lock reinforces the message. You own him. All the other guys at the bar are going to know it too. They won't miss the Big Dog collar around his neck. Be prepared to be asked permission before they even think about touching Your man. 

If you're wondering what makes this a high-quality collar, ask Your sub. 

Stainless steel stays shiny and comfortable for as long as You choose to let him wear it. This collar won't deteriorate with his sweat. No skin irritation or color change to worry about. 

The thick gauge and heavy lock make this collar stand out even on the biggest dogs, men, pups and boys. The weight around his neck keeps him in his sub/slave headspace. 

It looks fucking beautiful, just like the man You collared. 

Rustproof – hand polished, high gloss stainless steel.

Twice as heavy as other collars we've seen. The Big Dog Stainless Steel Collar weighs 12.8 ounces.

Comes with two keys (as heavy and durable as the heavy duty lock). 

Go ahead, give him the collar that truly honors his service to You.

Made from 316L stainless steel. Nickel content is around 8-10%.