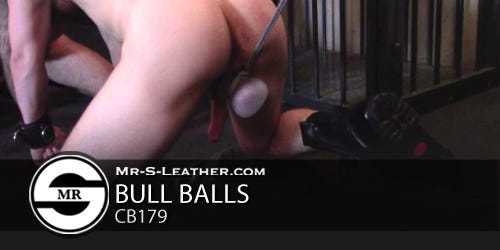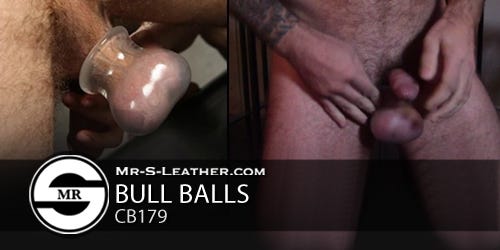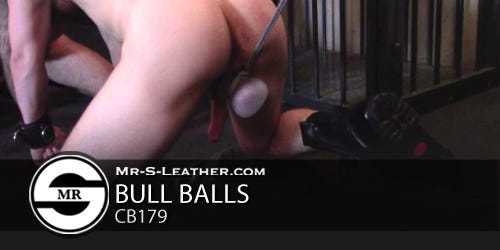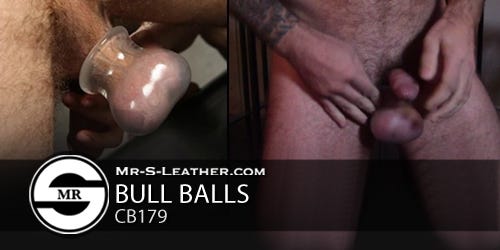 Bull Balls

You'll feel like someone's got their hands around your nutts, giving them a nice gentle squeeze when you've got the Bull Balls on. Ball stretcher, ball weight and pouch enhancer all in one product. Wear these Bull Balls with your favorite pair of underwear or jeans and the boys will be drooling over your huge package.

Simply stretch the opening on the top of the Bull Balls and release over your nutts. Made of PF Blend which is a mix of silicone and TPR that's soft, stretchy and strong. Avoid oil or greased-based lube. Mr. S Bodyglide or water-based lube recommended.

Wash thoroughly with mild soap and water and store item separately wrapped in a soft cloth or pouch. This product is porous and not compatible with latex products.