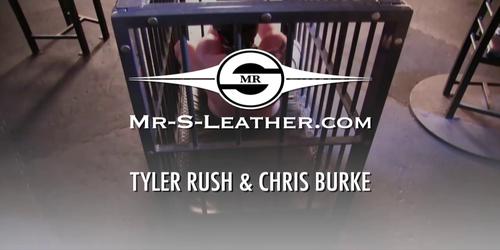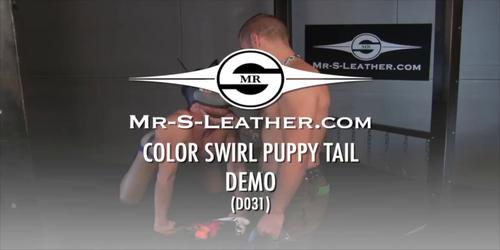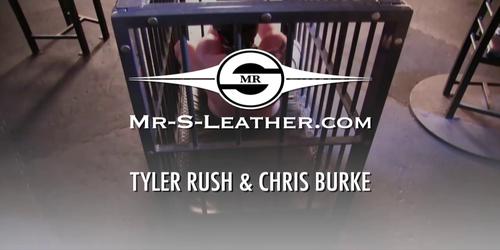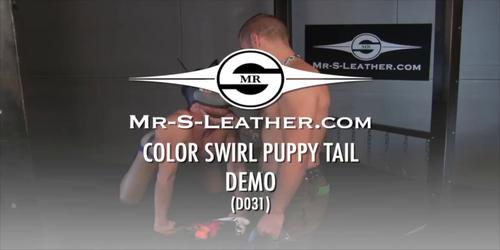 Color Swirl Puppy Tail
Get ready to show everyone just what kind of pup you are.
Oxballs
deigned these tails with their signature Pure Platinum grade silicone so they're rubbery and stretchy but still firm enough to stay planted up your pup butt. Perfect for wigglin' and waggin' while you're on all fours.
Each unique Color Swirl Puppy Tail is individually hand poured in their factory so every plug is one of a kind and no two tails are alike. With several color options to choose from, you can flag your fetish or mix and match with your favorite gear. The tapered kidney shaped ergo plug is designed for comfort and to lock tightly up your pup-pucker. The soft flexible silicone tail hangs naturally and since it's paired with the flared plug-base, you can freely move it around by simply clenching and unclenching your hole.
Lube safe: Water-based (recommended), silicone, hybrid, oil based
Cleaning: detergent and hot water, diluted bleach/water solution, dishwasher
Made in the USA
Pure Platinum Silicone
Stats (Approximate):
Usable Plug Length: 3.75"/ 9.525 cm
Smallest Usable Plug Circumference: 3.75"/ 9.525 cm
Largest Usable Plug Circumference: 6.25"/ 15.875 cm
Tail Length: 12"/ 30.48 cm
Total Length: 16.75"/ 42.545 cm