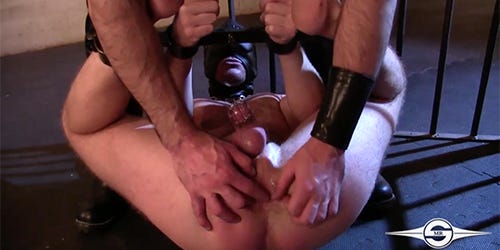 Deluxe Open Chin Hood Open Eye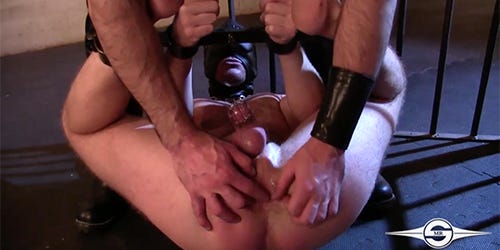 Deluxe Open Chin Hood - Open Eye

When you want a hood to suck cock in... this is it. Many of our deluxe hoods have an Open Mouth... but even with an open mouth, you can't always open your mouth wide enough to actually suck cock because the integrity of the chin holds your mouth in place. So we have made this our "Open Chin Hood," as well as an open mouth. Perfect. Also good for just being able to breathe easily in. You can also always use a separate gag with this hood. We might recommend one of our Deluxe Ball Gags (HT065) for this.

Fully lined in leather. This luxurious, heavier version of the Tight Hood feels sensational. Styled in black, glove weight leather. Outside seams are covered by the lining and the interior surface is soft and smooth.

Seven pairs of cinch rings allow it to be laced tightly. A fully covered back vent means hair will stay out of laces and the head is fully covered as soon as the hood is dropped over the head. Choice of two different eye options. This is the open eye option. You can use a separate blindfold to cover the eye holes.

The collar shown here is our SL001 and is sold separately. The hood does not come with an attached collar.

The standard head measurement for this hood is:
Brow 21"-22"
Neck 15.5"-16.5"
Chin Over Brow 25.5"-26.5"

If your measurements fall below or above these a custom hood will need to be made for you. Please allow a few weeks for the production of your hood.