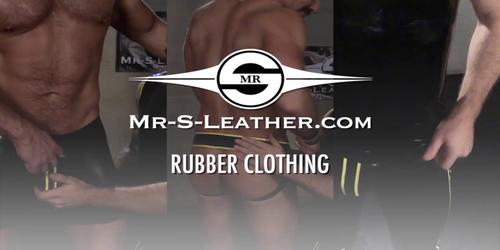 Double Stripe Wristband with Zippered Pocket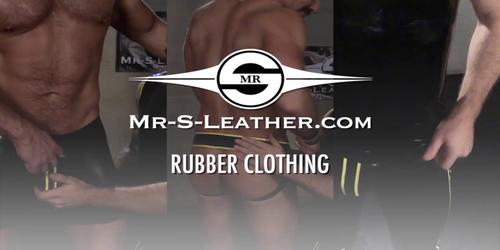 Double Stripe Wristband
Note: This item is made to order. Please allow 2-3 weeks for production.
These wristbands match perfectly to all of our rubber gear. Heavy rubber construction with double-color racing stripes down the center. Black snaps keep everything nice and sleek. Internal zipper pocket is the perfect place to store your cash for the night.

Wristbands sold individually.

Wrist Measurement:
Small: 7"
Medium: 7.5"
Large: 8"

To measure for fit: Measure the circumference at the top of your wrist and then the circumference 3" down your forearm. If the difference in your measurements is greater than 3/4" please contact us for a Custom Order.