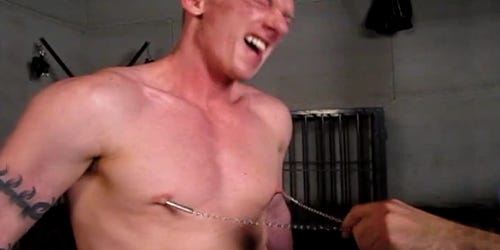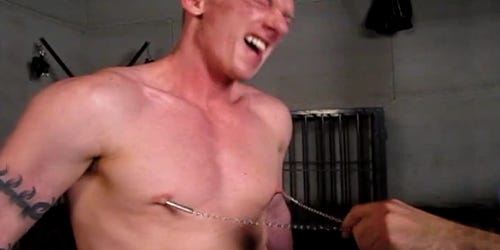 Eagle Talon Tit Clamp
Ok. We admit it. We are twisted. There is nothing like a good torture scene: taking a boy's hands, binding them and then bringing out a menacing toy. We particularly like it when the toy is small, shiny and leaves no doubt in our boy's mind that this is going to fucking hurt! That's why we love our new Eagle Talon Tit Clamps.
Your boy's eyes are going to bulge with foreboding as you pull these clamps out, push the Eagle Talon up through the cylinder and get the five pronged metal micro-grip claw close to his nipples. Be easy on him and use a slow and steady hand letting the claw retract around his tits. He's going to think the Talon might pierce his nip. It won't, but the powerful spring is going to pull so hard, it won't be long before he is howling.
"Oka-oka-okay…," our boy panted. "T-t-t-t-take it off… Please….Sir." That brought a smile to our faces.
The pain pig in your life might ask you to leave it on for longer but this is no cheap, no thrills tit clamp. The Eagle Talon Tit Clamp is for serious players looking for amazing head trips.