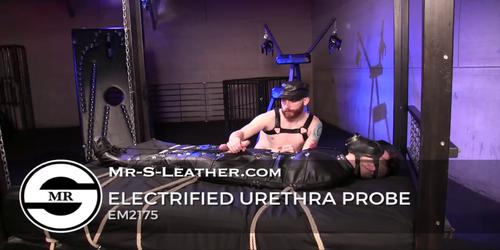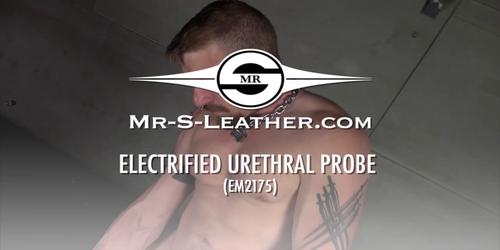 Electrified Urethra Probe (Uni-Polar)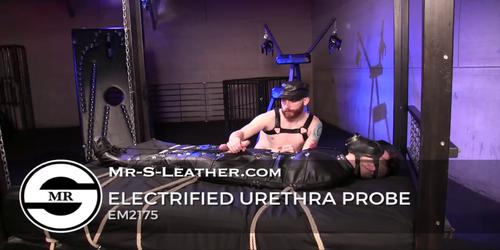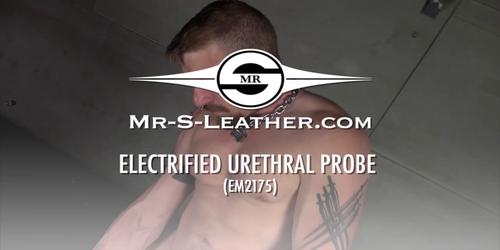 Electrified Urethra Probe
Ok... so now you're ready for some insertion down your piss slit. This electrified 5 inch 'sound' is just what you have been waiting for. For "Intense" players.
Now available in 5mm, 7mm, and 9mm it's a mind blowing Single (uni)polar accessory manufactured from highly polished medical grade 316 stainless steel with an insulated handle. This product is supplied in a sturdy storage case with 3 sachets of sterile lubricant and 3 sachets of sterile cleansing wipes. The probe can be used with a single polar Cock ring, Metallic ElectraLoop, StickyPad or any other uni-polar butt toy accessory.
You'll not only feel the electrical impulses on the outside of you cock and balls, but deep down inside as the current flows down thru your cock to whatever you have the 2nd connection attached.
All ElectraStim accessories come with a "Pin Connection"... so if you have wires from any of the Erostek or Folsom boxes that have the standard "Banana Plugs" at the end of your wires... you'll need to have a set of the adapters called "Banana to Pin" connectors (E105) to use with these accessories.
Be sure to clean & sterilize this probe carefully before inserting. We recommend using our Sterile Lubricant (M19) with this item.
This line of ElectraStim Electrical accessories are the finest on the market. Mr. S is now importing these from England, where they have been very popular through out Europe. Mr. S has become the exclusive North American distributor for these products.
Powerbox and accessories not included