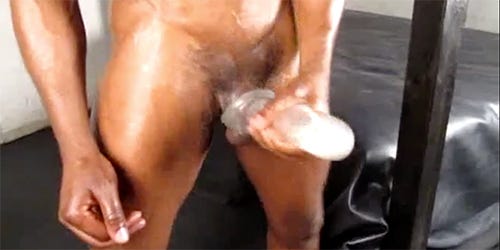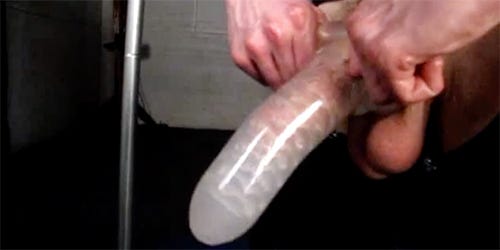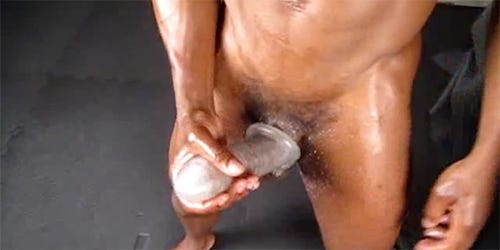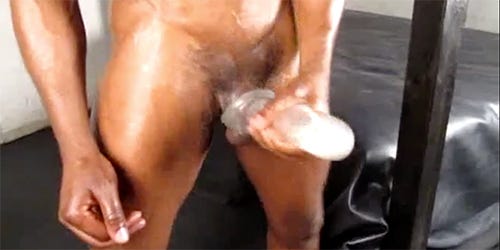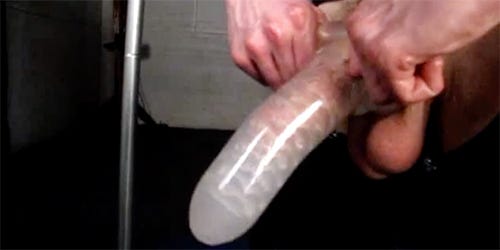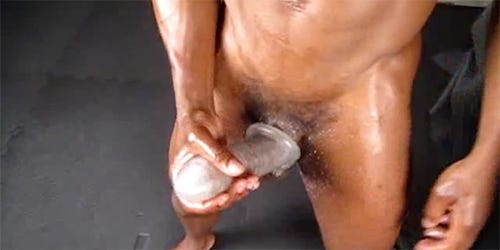 Fat Boy Cock Extender

What's in it for the top? The Fat Boy Cock Extender has internal pleasure tips that grip and stroke your cock. Soft blend of silicone and TPR add to the sensation of thrusting in and out of a boy's hole. Your boy's tight hole is going to feel even better with this thick, soft sleeve on. It's rare we get excited about putting more than absolutely necessary between your boys hole and your dick but the feel of this warm, soft extender feels incredible.

Boys love the slicked up soft feel slipping and sliding in and out of their holes.

Slick it up good inside and out with Mr. S Bodyglide or water-based lube and go to town. Avoid oil or greased-based lube. Slips nicely around your balls to stay in place. This is a perfect jack-off sleeve when your boy's ass isn't available. We put one on our model and had to act fast. He was close to cumming in a matter of minutes. He shot one of the biggest loads we've ever seen. Woof!

This cock extender has 7" length with room to stretch for even the biggest, fattest cocks.