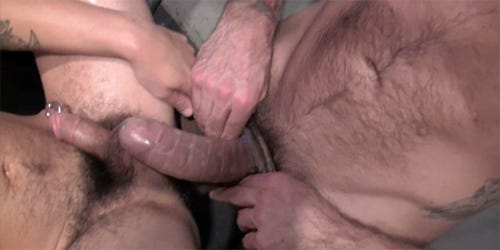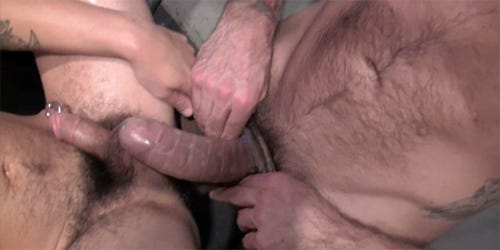 Fat Boy Extender - Thin

This hot cock extender will have you plowing your boy for hours. Made from Silaskin (a blend of TPR and silicone), this extender feels like the real deal- just bigger! From the guys who brought you the original Fat Boy. The Fat Boy Thin gives you get an extra ½ inch of girth to make your boy's eyes go wide. And tops, don't worry, this toy is for you too! The stimulators inside the shaft will have your own cock feel amazing.

Slick it up good inside and out. Slips nicely around your balls to stay in place. Also great as a jack-off sleeve when your boy's ass isn't available. Avoid oil or greased-based lube. Mr. S Bodyglide or water-based lube recommended. Store separately from other stretchy sex toys.

6.5" length with room to stretch for even the biggest, fattest cocks.