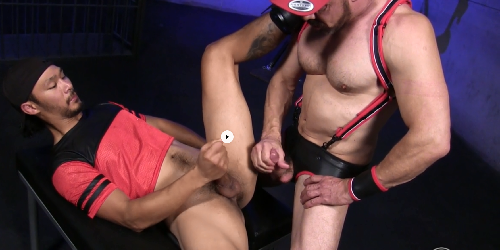 Full Access Open-Ass Brief Red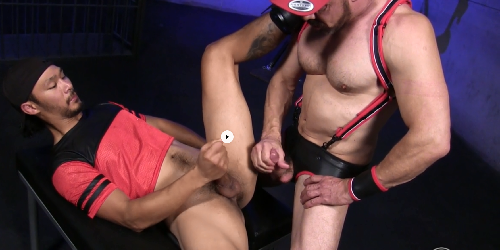 Full Access Open-Ass Brief Red

We're really excited about our all new line of neoprene gear. We've invested in new machinery and updated our techniques – while still using our high quality neoprene - to create some really amazing pieces. Everything has been redesigned from the ground up – ensuring a great fit and a hot look.

Rock out with your ass out in these open ass neoprene briefs. Removable cod-piece gives you easy access to your cock so you can fill that hungry boy hole when he starts begging for it. Double stripe banding on the codpiece and single banding around the ass and legs adds a nice detail and make your ass and thighs the star.

Throw on one of our matching Neoprene Harnesses (NEO326) and Mr. S Mach 5 Crew Socks (MSL058) and you've got a look that's going to get you laid. Includes low-profile D-rings on the inside of the front waist to use with our Neoprene Crossbow Body Harness (NEO330).

Please note that all sizes are in measured inches, not common retailer or jeans size. Use a cloth or paper measuring tape to determine the correct size!


Size Chart
| | |
| --- | --- |
| | Waist |
| Small | 30 - 32 in / 76 - 81 cm |
| Medium | 32 - 34 in / 81 - 86.5 cm |
| Large | 34 - 36 in / 86.5 - 91.5 cm |
| X-Large | 36 - 38 in / 91.5 - 96.5 cm |
| XX-Large | 38 - 40 in / 96.5 - 101.5 cm |