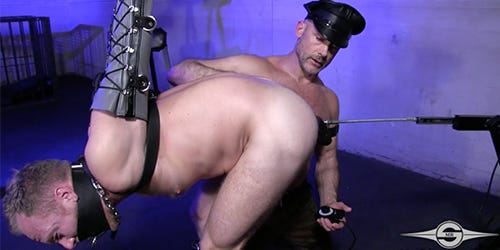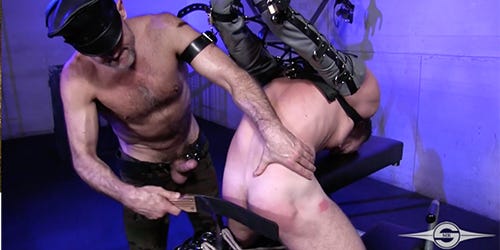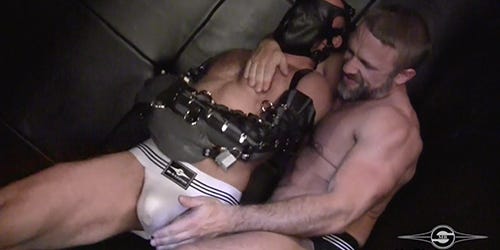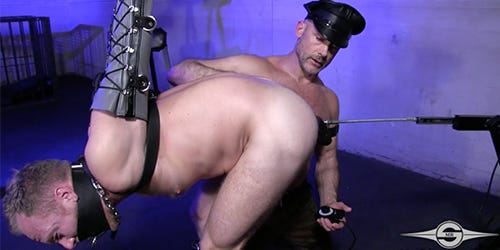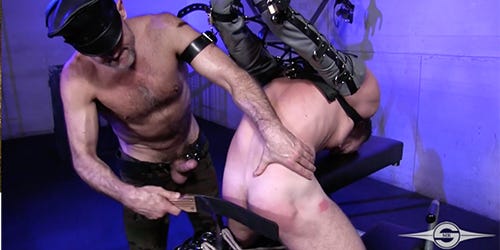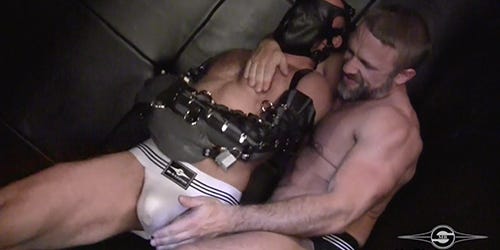 Lace-Up Bondage Sleeves

Glove like mittens lace up each arm, way past the elbow.

They allow multiple ways of restraining the hands and arms.

Made of soft, thick cow hide
With `D' rings at the finger tips and along the arms
A strap at the wrist prevents the bondage `victim' from slipping the sleeves down to escape or relieve tension.

Comes with an over-the-shoulder strap which can be attached to the upper end of the sleeves by a buckle, making it completely inescapable! A major favorite of the Mr. S staff.

Normally in all black, but can be made in grey with black strapping - make your color choice below.