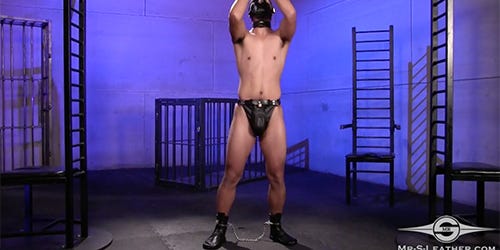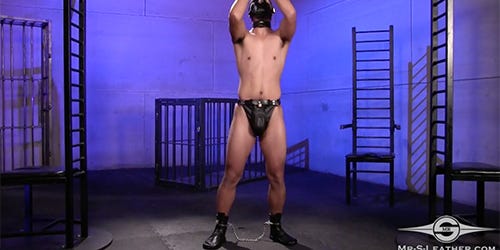 Leather Bondage Socks

While we don't expect guys to start untying rope and picking handcuffs with their toes, you can never be too safe. Our leather bondage socks certainly take away any chance your nimble sub will have any opportunity to work himself free.

Not only do they add security, they also feel great surrounding your feet. Now you can be truly covered head to toe in leather. They'll keep you feel warm in cold dungeons too.

A thick layer of padding is sandwiched into the sole. You'll really appreciate how soft the leather is and the how padding feels great to walk on. You'll find yourself wearing these even when you're not in a scene.

The leather rises up the ankle so you have a perfect home for restraints – this way the restraints are against the leather, not your skin (so tighten up those straps). We suggest pairing with the Essential Ankle Restraints (SL073). The heavy leather rim at the top keeps your restraints from sliding around and keep them right where you want them. These socks are also great when you're working with rope or ankle-cuffs. 
Small
Medium
Large
9.5' or lower
9.5' - 11' cm
11' or higher cm