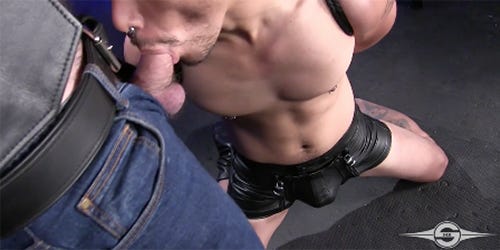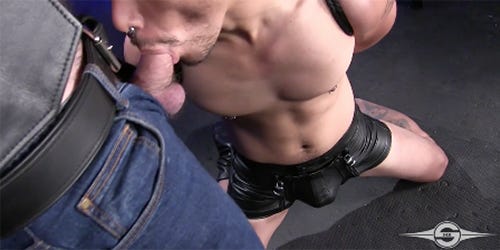 Leather Chastity Shorts

A brand spanking new leather chastity design made right here in our San Francisco production department. Designed from the ground up. These shorts work underneath your street clothes so you don't need to take them off to go to work. Looks good and feels good which is something you really want in your chastity devices. Locking cockstrap on the inside means you're not getting out of these shorts without the key. Two locking posts on the front zippers let you lock your boy in tight. The placement of the posts mean the locks can lay flat which makes this short even more comfortable. Comes with a hardbox to really make sure you can't feel your cock.

Manufactured right here in SF at our Bondage Workshop!

To select the appropriate size please measure your waist right where your underwear sits. Additionally please measure the thickest part of your thigh. Do not select size based on your jean size.

Comes with four brass keyed alike locks for the following locking post locations: cockring, front zipper x 2 and rear waistband.


Size Chart
| | |
| --- | --- |
| Waist | Thigh |
| 30 in / 76 cm | 20.5 in / 52 cm |
| 31 in / 79 cm | 21 in / 53 cm |
| 32 in / 81 cm | 21.5 in / 55 cm |
| 33 in / 84 cm | 22 in / 56 cm |
| 34 in / 86 cm | 22.5 in / 57 cm |
| 35 in / 89 cm | 23 in / 58 cm |
| 36 in / 91 cm | 23.5 in / 60 cm |
| 37 in / 94 cm | 24 in / 61 cm |
| 38 in / 97 cm | 24.5 in / 62 cm |