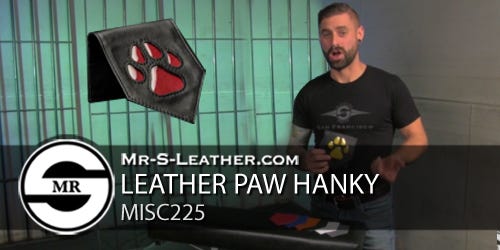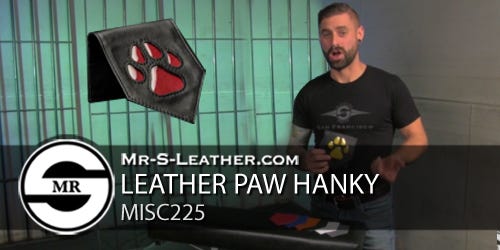 Leather Paw Hanky

Flag your puppy pride with this Leather Paw Hanky. Made from high quality garment leather that's going to look amazing hanging out of your back pocket. Hangs approximately 6 inches down (from the top of the hanky down to the center point). We've cut out a paw shape and reinforced it with a clear vinyl to really make it stand out. The paw portion was created as a pocket so you can tuck in one of our color leather inserts allowing you to flag your fetish or your own unique puppy style. Inserts are removable so you can swap it out for something new every day! You get to choose one color. Additional color inserts are also available (MISC222).

The portion that fits inside your back pocket measures 3 ¼" so it'll stay put. We've also included a pocket in this section that's perfect for carrying around condoms.

Show everyone what a proud puppy you are every day of the week!

Choose one color insert. Additional color inserts can be purchased here.