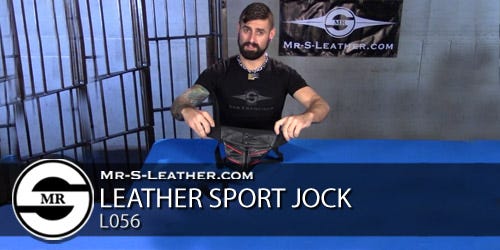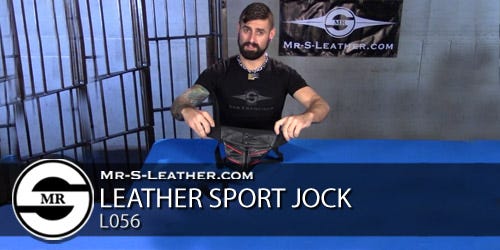 Leather Sport Jock Red
Our best-selling leather jock just got even better! We wanted to make sure you looked your best and our new pouch enhancement does just that. Your goods are right out on display! We've also slightly modified the leather portion of the waistband to give you an even sleeker, sexier look.
This new take on the traditional leather jock gives you easy access to your cock. Two buttons on the waistband and a front zip means you can pull your rock hard cock out at a minutes notice. The leather portion of the waistband was designed to really flatter your V-shape. The elastic waistband is super strong but nice and soft so it'll feel amazing against your skin. One inch thick elastic for the leg straps keep your ass looking nice and tight.. A hot look for a hot night out!
Two front D-rings give you the perfect connection points for one of our Crossbow Body Harnesses or one of our Hunter Harnesses to further enhance your "come fuck me" look. The boys will be checking you our from every angle! When you're not using the D-rings they easily flip down inside the waistband. No one will ever know they are there and because of where we've placed them you won't notice them either.
Size Chart
| | |
| --- | --- |
| | Waist |
| Small | 30 - 32 in / 76 - 81 cm |
| Medium | 32 - 34 in / 81 - 86.5 cm |
| Large | 34 - 36 in / 86.5 - 91.5 cm |
| X-Large | 36 - 38 in / 91.5 - 96.5 cm |
| XX-Large | 39 - 42 in / 99 - 106.5 cm |