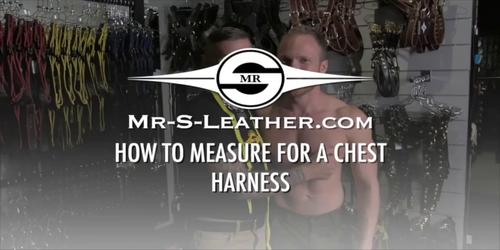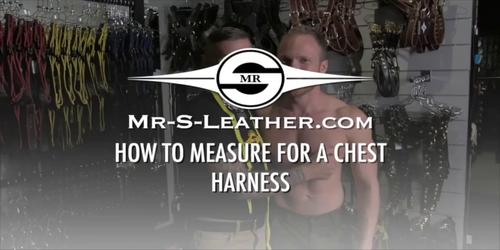 Centurion Harness

We launched this new harness at IML this year and the boys loved it. Inspired by the armor of the Greek and Roman warriors, this harness will have you looking like a muscle god! Constructed right here in our San Francisco production department, this piece is made of a heavy latigo leather. It starts out stiff but as you wear it, it will conform to your body. This is definitely a piece that gets better with age.

Thick buckled front plate sits perfectly above your pecs making them the feature. Large center back plate ensures your upper back doesn't go unnoticed either. Finished with all black hardware for a sexy, sleek look.

To ensure a perfect fit, provide the measurement of your chest at widest point, typically just under the pits. Draw the tape in a straight line to meet the other end at the center of your chest. We recommend having a friend help you with this to get an accurate measurement.