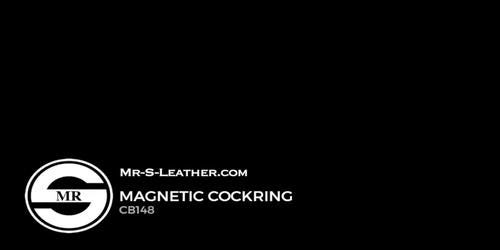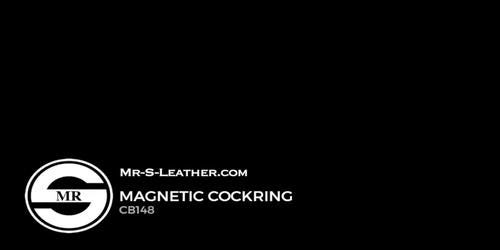 Magnetic Cock Ring

These magnetic cock rings answer the age old question:
"What if I can't get my metal cock ring off?"
Unlike other metal cock rings, these have a magnetic portion that makes getting in and out of them easy. It's a powerful magnet too, so you never have to worry about it coming off unless you want it to. You get the beauty of a completely circular metal cock ring with the peace of mind that you'll be able to get out of it no matter how hard your cock is. Stainless steel with a high polish finish that's going to make your cock stand out proud.
Diameter
Weight
Height
1.75" (4.5 cm)
9 oz (0.6 lbs)
.63" (1.6 cm)
Avoid water or solvents when cleaning. The manufacturer recommends using only alcohol.

Designed and manufactured in Germany.

Sold individually.