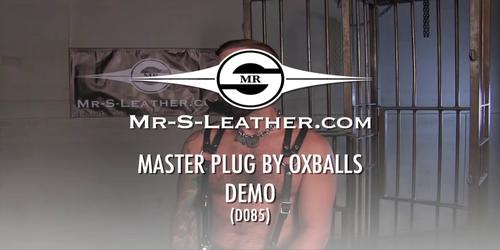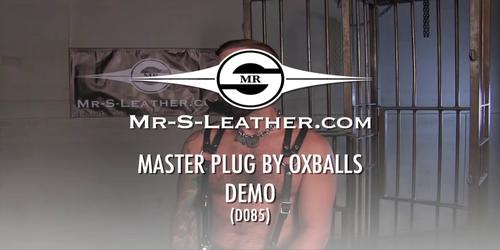 Master Plug

Plug your hole with one of the best designed plugs out there. Constructed with a unique two part molding process which allows the stem to be extremely thin so your hole literally swallows the plug and locks it in. The base is curved to match your anatomy so it sits comfortably against your body. This makes it great for long-term wear. Whether you are sitting or walking, the only thing you'll be thinking about is how good this plug feels inside your hole. Two cut-outs in the base allow you to feed the back strap of a buttplug harness through so you can make sure the plug doesn't go anywhere.

Made of TPR with a Polypropylene inner core which provides superior flexibility and strength. Avoid oil or greased-based lube. Mr. S Bodyglide or water-based lube recommended. Wash thoroughly with mild soap and water. Not compatible with latex. Store separately.

Overall Length: 4 ¼"
Insertable Length: 3"
Circumference at widest point: 6"