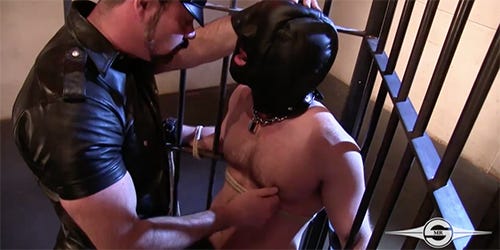 Natural Hemp Rope, 50 ft 6mm, 8mm, 12mm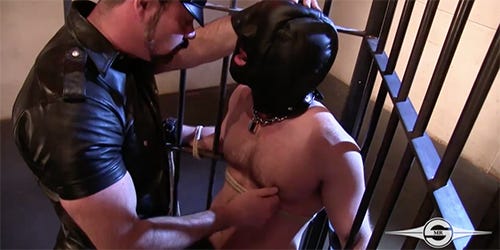 Natural Hemp Rope - 50 Foot Long Hank

If you use rope in your play, and most of us do, you might try tying up your next victim with Natural Hemp Rope. If you have never used or felt the sensation of Natural Hemp Rope against your skin it's time you tried it.
Although it doesn't have the artificial smoothness of a plastic or acryllic rope- its soft (and gets softer the more you use it) and great looking against the skin. This Natural Hemp Rope comes from Europe and is available in 3 Sizes from Mr. S:
6mm (1/4")
8mm (5/16")
12mm (1/2")
Many 'Shabari' rope specialist use the 8mm size as their favorite. Also check out the new 4mm thin size thickness, we think this is great for tying up the cock and balls. It's listed as
TY033
and sold in 6 foot lengths.
We love it for tying someone up naked as the natural honey brown hue looks very sexy. Good for wrapping around the face as well. Hemp rope also holds the knots really well. The natural earthy & nutty smell of the hemp will slowly disappear after using it a few times. A little more expensive than Nylon Rope or the Synthetic Hemp Rope, but well worth the price.
The ends of the hanks are taped - and you will need to tape or whip it with thread it wherever you cut it to keep it from unraveling. This is the genuine Natural Hemp Rope imported from Romania. Not easy to find in the USA. Easy to wash if you get it dirty or nasty, just throw it in the washer on a gentle cycle. Let it dry and you can then apply some mink oil to it to enhance it's natural softness.