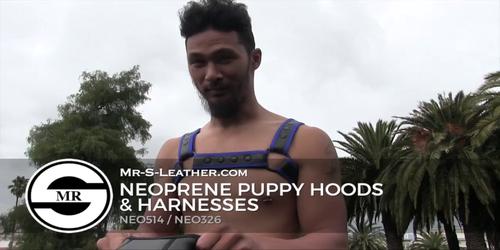 Neoprene Bulldog Harness 2.0 Yellow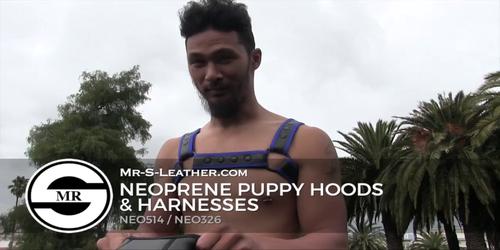 Neoprene Bulldog Harness 2.0 Yellow

Our neoprene department is working hard to make the gear that's going to get you laid. We're updating our materials and our techniques to create some truly stand out pieces that will do just that, make you stand out in the crowd. Our Neoprene Bulldog 2.0 features 1 ½ " smooth black neoprene banding flanked with contrasting color trim throughout. With black snaps and hardware, the vibrant trim color really pops. This classic Bulldog design gets a fucking sexy revamp in this new rendition.

Forget about some of those flimsy neoprene harnesses you've seen out there. This is a heavy duty harness meant for grabbing onto and fucking your boy like you hate him. Pull and tug on this fucker, it can take it! When you hold this in your hands you can feel the heft of this amazing piece.

The trim color is the same as our ever popular Mr. S Football Shorts, Briefs and Boxers so they look amazing together. And don't forget to check out our matching wrist and arm bands.

We recommend lying flat or hanging when you don't have this harness on to keep the neoprene smooth. But don't worry, we threw this in our bag underneath a ton of stuff. We noticed some wrinkling as you would expect with any garment but all the wrinkling was gone after just laying out flat for an hour or so.

Easy to clean with just a little bit of dishwashing soap. Piss and cum friendly!

Designed and manufactured right in the heart of San Francisco by our very own neoprene department.

Sizing:
Small/Medium: 38"-41"
Large/X-Large: 42"-45"