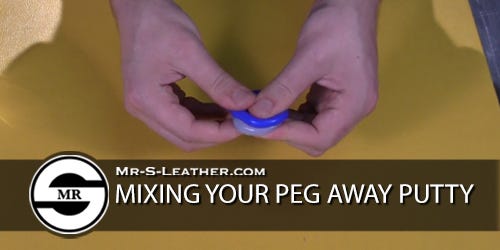 Peg Away Putty: Make It Yours! Kit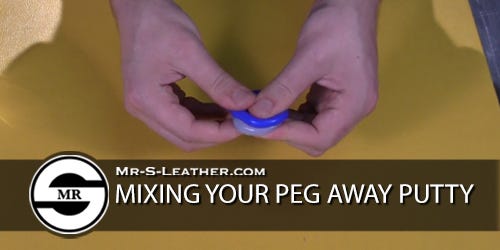 Peg Away Putty: Make It Yours! Kit

Introducing Peg Away Putty™, the first ever 100% Platinum grade silicone putty for modifying your favorite silicone toys and plugs. Peg Away Putty™ is designed to be used on silicone toys that you already have, to make them more interesting, more fun, and better able to do things you always wished your toys could do.

Peg Away Putty™ is yet another game-changing innovation from the creative mind behind SquarePegToys®. Everyday in the studio, Scott gets to create whatever toy might strike his fancy, but now he's put the power of imagination and creativity into your own hands.

This kit comes with enough Peg Away Putty™ so you can personalize your silicone puppy tail in most any way you can think of. Distinguish yourself from the pack! Now you finally have a way to have a tail as unique as you are.

Comes in basic color options to permit blending and shading, so the palette of colors you can create is virtually boundless. There are 2 types of kits available.

The Base Colors contain a baseline bright version of the color, along with a touch of black to allow you to get deeper and darker shades. Black and white of course, just contain the black and white.

The Blending Kits have the Base Color required, plus the one that you will need to add to obtain the entirely new color. Before you begin please check out these instructions that provide all the info you need to successfully create a tail that is all yours!
Base Colors:
| | |
| --- | --- |
| BLACK KIT: | Black only |
| WHITE KIT: | White only |
| BLUE KIT: | Blue with a trace of black for shading |
| RED KIT: | Red with a trace of black for shading |
| GREEN KIT: | Green with a trace of black for shading |
| BROWN KIT: | Brown with a trace of black for tinting |
Blending kits:
PINK KIT:
White with a trace of red
PURPLE KIT:
Blue with a trace of red
ORANGE KIT:
Yellow with trace of red
GRAY KIT:
White with a trace of black for shading