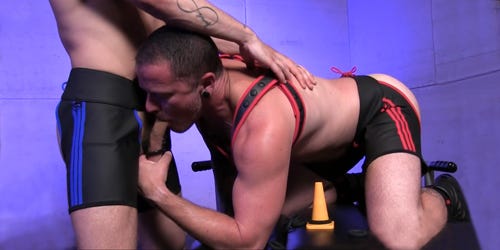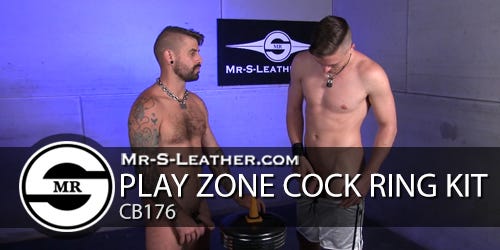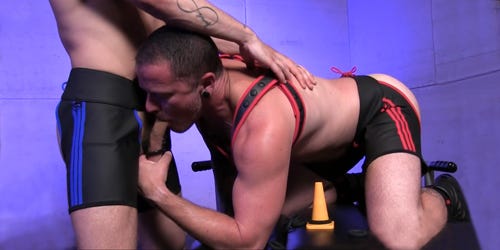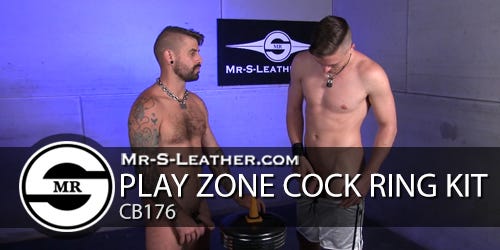 Play Zone Cock Ring Kit

Get ready to play hard. With the Play Zone Kit you can finally find the cock ring that fits you the best! Unlike some other cock rings, the Play Zone Kit gives you ten cock rings each sized .1 inches apart so you can find the one that hugs your meat the best (kit comes with two #14s). These Xact-Fit™ rings can be worn as cock rings, stretchers or shaft rings. Stack 'em up and really have some fun. And since you get a total of ten they're perfect for lending to a friend or a trick.

Made from a soft touch silicone that's super strong and won't grab your hair down there. They have just a little bit of stretch so getting them on is easier than with a metal cock ring and the fit is nice and tight. A little Mr. S Bodyglide (D376) will help you get these rings on and off. Each Xact-Fit ring is stamped with its size so no more guessing!

Since it's made of silicone these rings are easy to clean. We recommend our Keep It Clean Foaming Toy Wash (D059).

Comes complete with a fun storage cone so you can always have them at the ready. Are you ready to play?


Size Chart
Diameter
Circumference
Xact-Fit™
in
mm
in
mm
#11
1.1
28.0
3.5
88
#12
1.2
30.5
3.8
96
#13
1.3
33.0
4.1
104
#14
1.4
35.5
4.4
112
#15
1.5
38.0
4.7
119
#16
1.6
40.5
5.0
127
#17
1.7
43.0
5.3
135
#18
1.8
45.5
5.7
143
#19
1.9
48.0
6.0
151