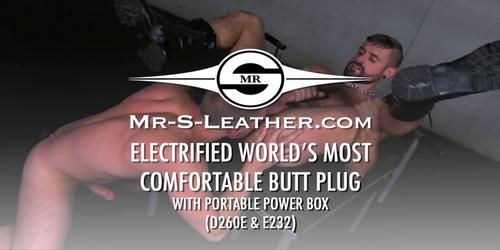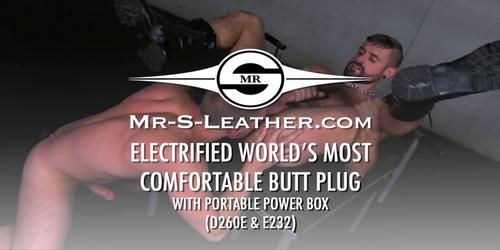 E232 Portable ErosTek Power Unit
The ET-232 has more power than a TENS unit and slightly lower maximum output than the 312. Its routines are designed for erotic purposes, and it's easy access to modes, levels, and speed (MA) makes it super-easy to operate, even for novices.
The 232 is similar in many ways to the 302R remote product, but designed for easier use and for those who don't need remote control. It has a similar power output, audio processing, and power source (9-volt). It works perfectly as a solo e-stim device where easy access to modes and levels preferred and complements the ET-312 with its smaller size. Many die-hard ET-312 users also have an ET-232, for the added variety and to make it easier to travel with e-stim.
The ET-312 adds many more features such as TriPhase, advanced stereo audio processing, wave processing, LCD display, user defined slow ramp, much longer battery life, a rechargeable battery, and higher power output. This comes at a higher cost, in a larger and heavier case, with an additional learning curve required to get the most out of it.
The ET-232 can accept audio through its line input jack, however, processing is limited to one-channel (mono) only. This is augmented by the internal microphone which allow the 232 to react to ambient noises, to produce stimulation in time with music or other sounds nearby. Our ET-312 is the only unit we sell that has full-stereo audio processing.

For full product specifications, please Click Here

Have questions about which accessories we might recommend? Need to know what connectors you might need for your power box? Give us a call or write us an email. We're experts. We'll make sure you get what you need to open the box and get off!
Features
Audio processing
Built-in microphone
Audio input jack
2 independent output channels
Exclusive MultiAdjust (MA)
15 different modes
Special High Frequency (HiFreq)
AC adapter and 9 volt battery Small size (3.3" x 4.4" x 1.5")
Warranty: This product comes with a 1-year warranty policy.