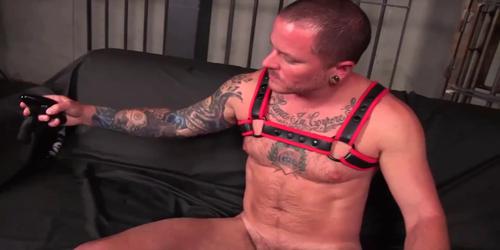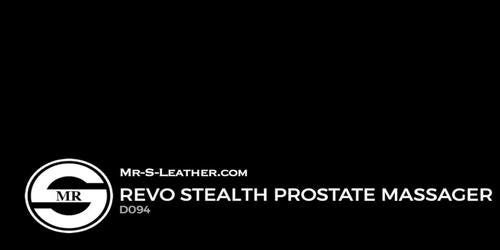 Revo Stealth Prostate Stimulator Remote Control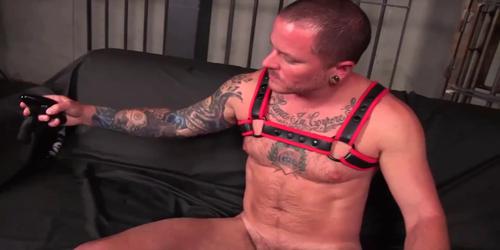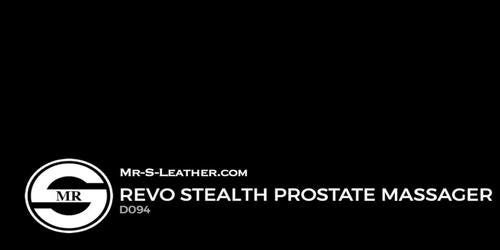 Revo Stealth Prostate Stimulator

Prostate play just got more fun! With this remote control unit, playing with your prostate just got a lot easier. The wireless remote works up to 50 feet (15 meters) away. The remote can control multiple units at once. Great for playing around with a bud and experiencing that same, amazing feeling!

Designed to lock in your hole and stimulate your prostate and taint at the same time. Once locked in, you just ride this little fucker until you blow. Building on the best-selling Revo Intense, the Revo Stealth has been designed to work your prostate and taint even better! Includes a straighter ergonomic shaft design for even more intense prostate stimulation and a more curved taint stimulator to hit everything just right. Just like the original, the rotating head hits you in all the right spots while the vibration keeps your cock nice and rock hard. Once you start playing with this, you'll want to keep going back for more. 6 modes keep things interesting. No need for batteries. Simply charge using the included magnetic USB charger. You get 10 hours of play for four hours of charge time.

The insertable portion is made from smooth and soft silicone which is hypo-allergenic and easily cleaned. The ABS plastic base makes this toy easy to handle even with lubey hands. Water resistant so you can clean it easily but please do not submerge it in water.
Features
Included In Box

Wireless Remote (works up to 50 feet and can control multiple units)

6 Stimulation Modes

2 Shaft Rotation Speeds

14 different stimulation combinations

Ergonomically Contoured

100% Silicone Shaft/ABS Plastic Base

USB Rechargeable (with magnetic charging head)

Splash proof (Do Not Submerge)

10 hours of play (on a 4 hour charge)

USB charger cable

Storage pouch

User manual

Remote control

Lithium button battery
Suitable for users of all levels.

Targeted Prostate Stimulation :
The shaft is powered by a high torque drive motor which controls two different head rotation speeds. The first is slow and steady for a long build up while the second speed is faster for a more intense experience.
Simulation Combination Modes

1 - Slow head rotation / no vibration

2 - Slow head rotation / low vibration

3 - Slow head rotation / med vibration

4 - Slow head rotation / high vibration

5 - Slow head rotation / slow pulse vibration

6 - Slow head rotation / quick pulse vibration

7- Slow head rotation / escalation vibration

8 - Fast head rotation / no vibration

9 - Fast head rotation / low vibration

10 - Fast head rotation / med vibration

11 - Fast head rotation / high vibration

12 - Fast head rotation / slow pulse vibration

13 - Fast head rotation / quick pulse vibration

14- Fast head rotation / escalation vibration
Height
Width
Insertable Length
Shaft
5.7" (14.5 cm)
4.9" (12.5 cm)
3.9" (10 cm)
1.2" (3 cm)