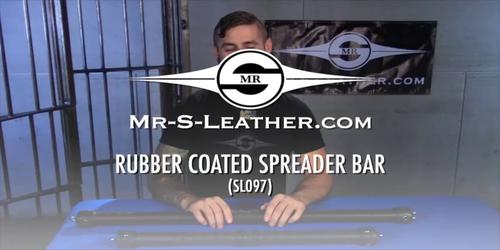 Rubber Coated Spreader Bar 24" or 36"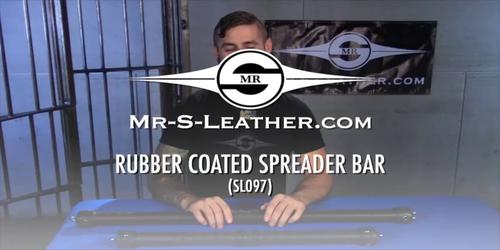 Rubber Coated Spreader Bar

Spread 'em. With these Rubber Coated Spreader Bars you'll be able to get that slave in just the right predicament. Deep set O-rings on the ends allow you to connect the bar to a set of wrist or ankle restraints using either pear clips or locks so you have him where you want him.

These bars are wrapped in heavy rubber grip tape. You can hold onto it easily as you use the other hand to torture him. The grip tape is overlaid, creating groves that make channels for intricate rope work. The center of the bar has a deeper one inch wide grove that lets you hoist his wrists or ankles into the air so you have full access for your slave's inspection.

Available in 24" and 36" lengths.

Please be advised: For international customers, this is an Oversize/Heavyweight item and will have a shipping fee calculated at checkout.