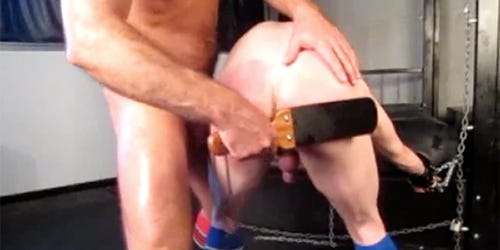 Rubber Slapper with Hardwood Handle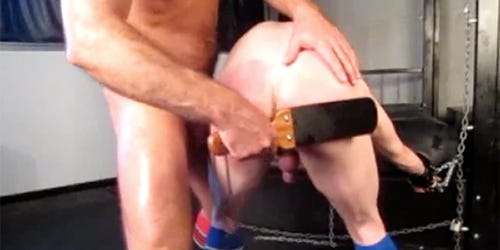 Rubber Slapper with Hardwood Handle

No doubt about it, this paddle hurts. A couple of good whacks and your boy will be howling.

Slappers deliver a wonderful sound as they come in contact with a boy's ass - a rubber slapper really sends the message home more than any other. The handle is made from exotic Bubinga wood. This new ass weapon is going to give you that beautiful redness that you expect from a quality tool of the trade.

7 ½ by 3 inch long strap of quarter inch rubber gives you enough impact to work one cheek at a time or spread the sting over both.