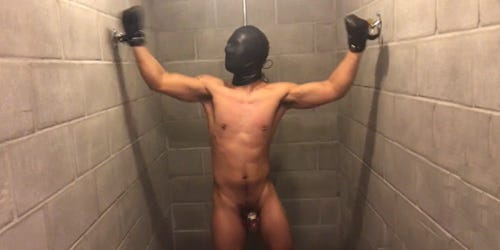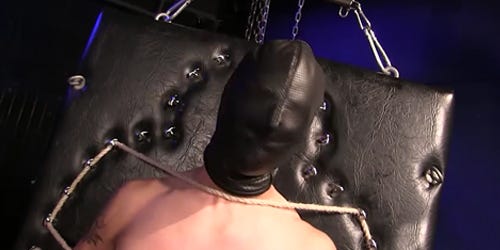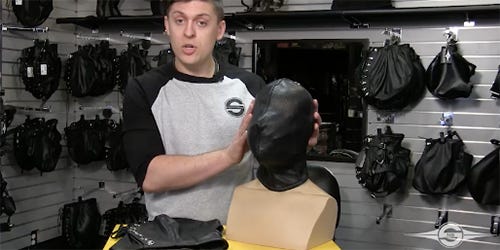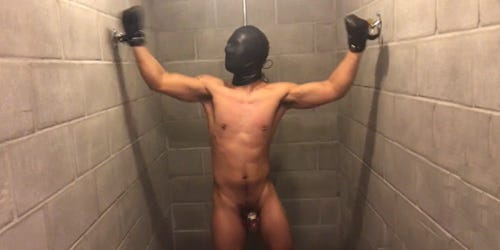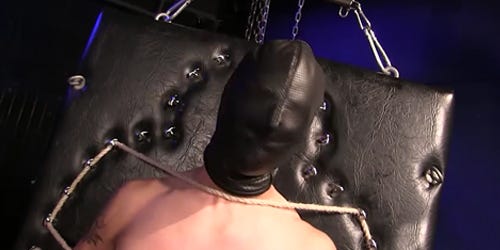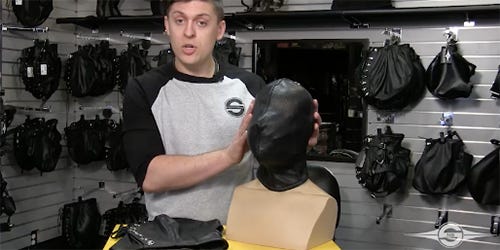 Savage Hood

The Savage Hood allows you to be anonymous while still maintaining your vision. The high-quality perforated leather hides your face from everyone while giving you peepholes to see through. It's pretty amazing just how clearly you're able to see through the perforation. Great for public play when you want to be piggy but maintain your privacy.

Seven pairs of cinch rings allow you to lace the hood tightly. A fully covered back vent means your hair will stay out of the laces and your head is fully covered as soon as the hood is pulled over your face.

Not only does the perforation allow you to see but it also allows a good deal of airflow so you can wear this comfortably for long periods of time without overheating.

When you slip into this hood let your inhibitions go and enjoy your anonymous playtime!
Measure the circumference of your closed fist at the knuckles.
Brow
Neck
Chin Over Brow
21" - 22" (53 - 56 cm)
15.5" - 16.5" (39.4 - 42 cm)
25.5" - 26.5" (64.8 - 67.3 cm)
If your measurements fall below or above these a custom hood will need to be made for you. Please allow a few weeks for the production of your hood.