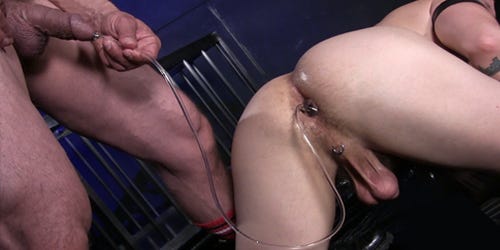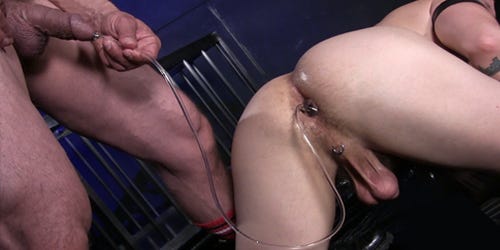 Dick to Ass Piss Plug

This is a fun device for all you piss pigs out there. A hollow stainless steel cock plug is attached to a clear rubber hose that ends in a hollowed out stainless steel butt plug. Just release your flow and have that pig of yours swallow up all of your hot piss.

Slide in the piss plug with sterile lube and use your favorite lube to insert the plug into your boy's ass. Both of you are going to love watching the piss drain from your cock into his waiting hole!

Made from high quality stainless steel and durable clear rubber for a toy you'll love playing with for years to come.
Length
Diameter
Buttplug
2.7" (6.6 cm)
1.5" (3.8 cm)
Urethra Plug
1.1" (2.8 cm)
0.19" - 0.39" (0.48 - .99 cm)
Hose
35" (89 cm)