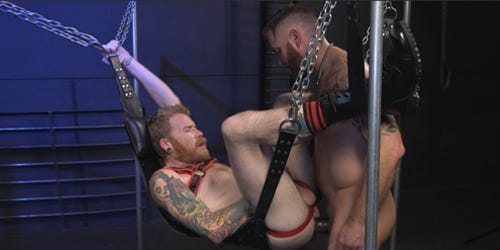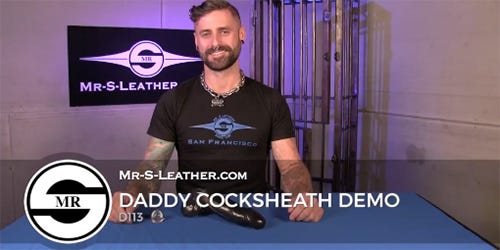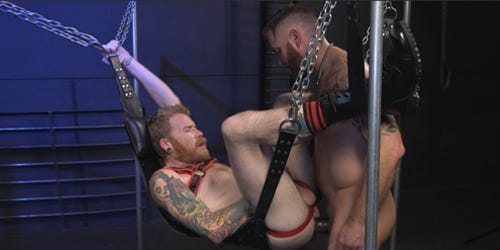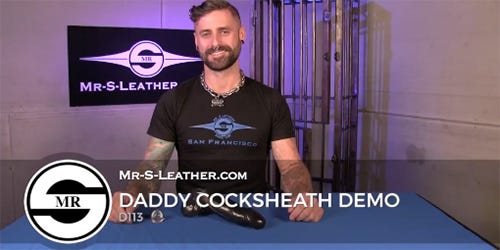 Daddy Cock Extender - Smoke

Are you ready to take on what Daddy has to give you? The Daddy Cock extender is a fleshy cock & ball sheath that's designed to mold to your junk like a second skin. Coat the inside with lube, pop your meat in, and you're ready to fuck! (If you want a really tight grip on your meat, we recommend "burping" out any excess air by tightly squeezing the length of Daddy down to the base). The added length and girth that the Daddy gives you will have your boy screaming!

This is unlike any cock extender we've seen before. For the Daddy, Ox used his popular Sacksling design so your nutts can get into the action as well. The thick, squishy sack stretches to encase your balls for a pair of even beefier bull nuts. You'll get that feeling of someone playing with your nutts while you go to town on that greedy hole.

The Daddy Cock Extender transforms your dick into one seriously meaty fucker. The super soft Flex-TPR stretches as your cock grows, making you thicker and longer than ever before. The wide flared mushroom head and thick shape feel fucking amazing popping in and out of a greedy hole. The Daddy is a tight hole destroyer. When he's all said and done, the boy will be nothing more than a used gaping fuck hole.

If you want a tighter fit or more suction grip, the Daddy comes with a nub insert that is designed to "lock" into the hollow chamber to shorten the inner length.

FLEX-TPR safe, non-toxic…and phthalate free

We recommend using with water based lubes or with our Mr. S Bodyglide Silicone Lube.

Bend over and take Daddy deep!
Will Stretch To Fit
Length
Insertable Length
Inner Chamber Length
10" (25 cm)
8" (20 cm)
6.25" (15.9 cm)
Circumference
Stealth Opening Circ
Sacksling Opening Circ
6.5" (16.5 cm)
4.5" (11.4 cm)
3.5" (8.9 cm)