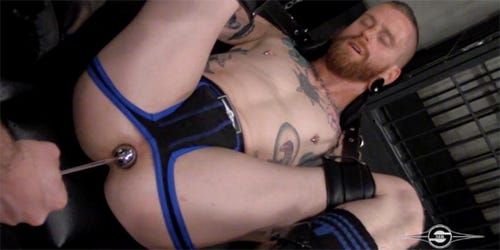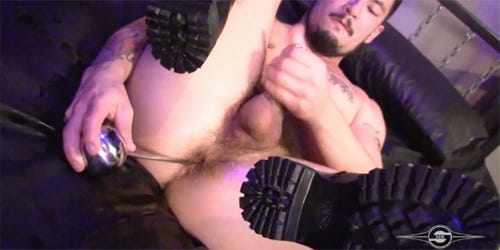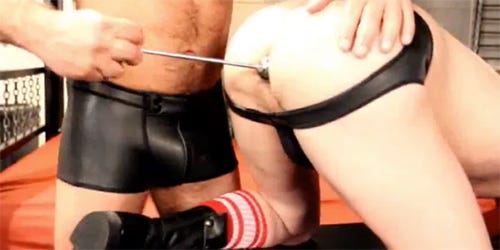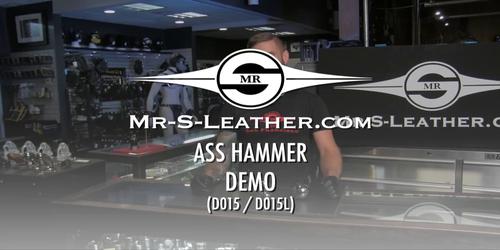 Ass Hammer - Small Stainless Steel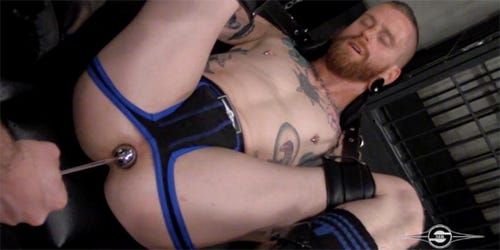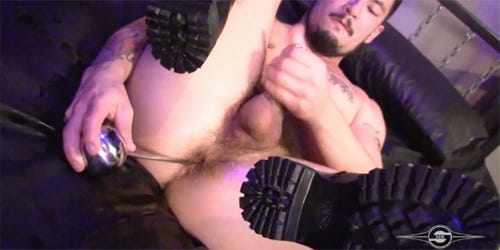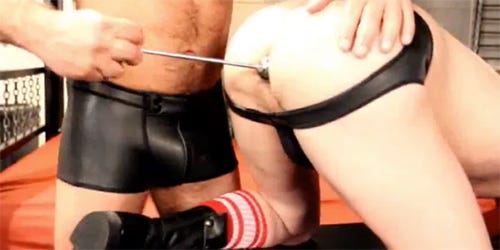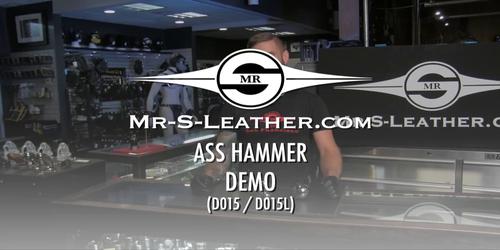 Ass Hammer 

The next time a guy asks if you want to get hammered and fuck, it's going to be a mind-blowing experience. As the smaller ball goes in and disappears, that familiar smile will be on both your faces. Have him push it all the way in, past the prostate and work it back out – again and again. 

The ball on the other end will give him the handle he needs to really work you deep inside and out. He can literally push the load right out of your prostate while you jack off. 

Pop the ball in and out to work your hole. You'll have a hot fucking time watching and feeling the ball disappear into your ass. 

The thinner rod allows you to grasp the second ball in your palm, make a fist and really drive this fuck stick home. Go real deep and bottom out on the thin 7-inch rod. We keep the connecting rod thin on the Ass Hammer to let your hole relax while your prostate gets pounded deep. Truly a mind-blowing penetration. 

Each ball is attached to the rod with a double sync welds – welded internally at the top of each ball and welded independently at the base of each ball as well. You will never have that 'where did it go' conversation no matter how hard you play with it. 

This is the ram it home, metal fuck stick you've been asking for. 

We worked with our trusted stainless steel workshop to machine one of the finest stainless ass toys you can buy. This is our philosophy – work with vendors, get to know them and get the products and quality you will not find anywhere else. That's what keeps us bringing you 'the Good Stuff.' 

We gave him the following criteria and he came back with the Ass Hammer:
• Two ends with two distinct diameters to get you off whether it's just a quick wank or you're plowing away at your hole in preparation for a HOT session with a buddy. 
• Thin connecting rod lets the widest, ass filling part pop in while your hole relaxes to really get worked deep and hard. 
• Completely smooth 100% medical grade stainless steel – no nicks, no dings, no scratches. Our Ass Hammers are the slickest, sexiest and easiest to clean pieces you will find. 
Diameter
Circumference
Length
Large Ball
2" (5 cm)
6.5" (17 cm)
Small Ball
1.5" (3.8 cm)
4.5" (11.3 cm)
Rod
0.25" (0.64 cm)
0.9" (2.3 cm)
7" (18 cm)