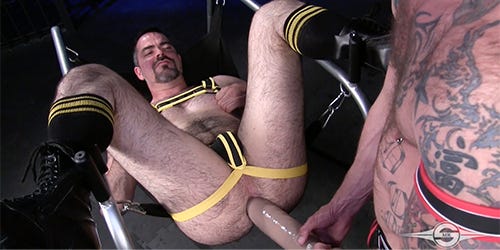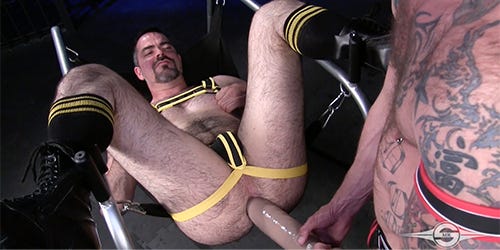 Cruiser Dildo

If you're looking for a hole busting good time, look no further than our new line of big boy toys. These toys are XXX-Large in size but not in price. Hankey's Toys are crafted from 100% silicone in a firmness that is not too soft and not too rigid – so it's just right! You'll be hard pressed to find a quality silicone toy at these prices. These toys are body safe and easy to clean just as you would with any silicone toys. Compatible with Vac-U-Lock. Put these fuckers in a dildo harness or fucking machine and your hole is going to get opened farther than it ever has before.

The Cruiser is a long, straight shaft that will have you walking funny afterwards.  Works great with a dildo harness when you want to get it a hard, rough pounding.

Safe with all lubes.

Crafted from Hankey's Toys "75% Soft" Silicone.

Releasing agents may be present when you get your toy. They protect it during the manufacturing process and during shipping. It's harmless, but wash the toy before first use and you're good to go.

Dimensions:
Circumference: 8.50"
Overall length: 12.25"
Insertable length: 11.25"