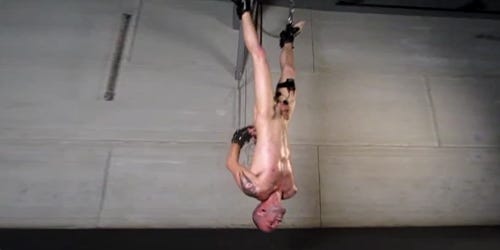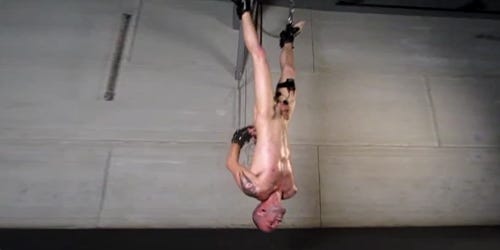 ErosTek Two Channel Remote Controlled E-Stim Unit

Pocket-Sized and 100% Remote Controlled!

Imagine a device that slips into your pocket and is completely controlled by a tiny 4-button remote control for portable, public, and BDSM fun... it's HERE! And it's packed full of features and power!

• Full Function Remote - Prevents tampering with adjustments
• 10 Modes allow variety of stim from erotic to BDSM training
• Internal Microphone - Allows creative audio-based stimulation
• Lighted Display - Allows easy operation even in low light/dark
• 100' Range - Consider the possibilities!
• Compact Design - small enough to be "worn" on the body
• High Intensity - More intesity than TENS units
• Auto Shut Off - Saves battery life
• Medical Grade Bipolar Waveform - Enhances the feel and safety

Multiple Remote Codes - Prevents interference with other units

Photo shows the ET302R remote unit being used with the Mr. S Leather "E-Bead" E120

Just as great as the much larger ET-312B. There are two audio modes as well, which allow you to stim along with the music or other sounds present nearby -- or immobilize your subject by making it impossible for him to move without getting jolted! And three training modes provide a "dog-collar" effect which delivers stimulation only when one of three buttons are pressed on the remote control! The possibilities are (as you see) extensive!

Anyone hoping to take their e-stim "out on the town" or hand the controls to someone else, even across the room will want this unit. For all of its BDSM abilities, it also works perfectly as a portable pleasure unit for solo purposes. And the bright, 2-digit LED display and glow-in-the-dark modes list (on the top of the unit) are visible by day and night.

Bottom Line: This fucker's great! We Love It! What's Included:

(1) ET-302R dual-channel power unit
(1) Digital 4-button remote control
(2) 48" banana plug leadwires
(1) Illustrated User Guide and ... Batteries are Included!

For full product specifications, please Click Here

Have questions about which accessories we might recommend? Need to know what connectors you might need for your power box? Give us a call or write us an email. We're experts. We'll make sure you get what you need to open the box and get off!

Warranty Repair - One year from date of purchase