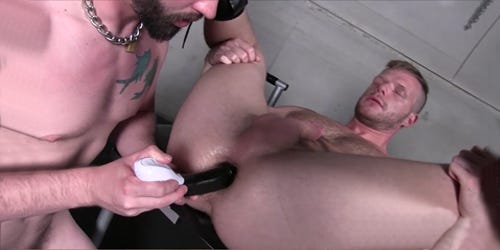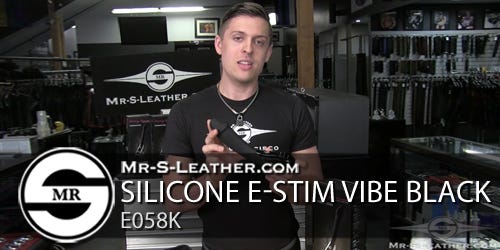 Silicone E-Stim Vibe Black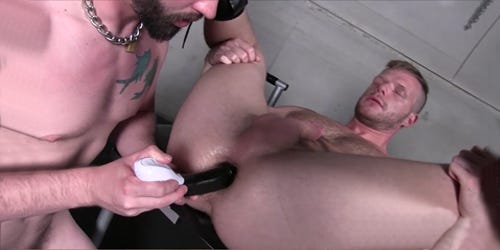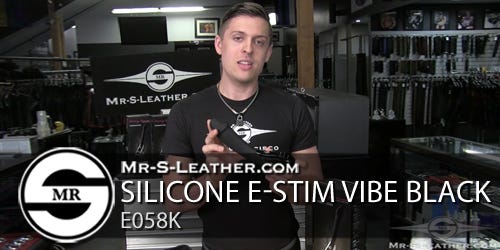 Silicone E-Stim Vibe - Black

This is a first of its kind product. Electrical stimulation and vibration all in one amazing product. No cables, wires or power boxes necessary. Now in all black for a super sleek and sexy design. Check out the product images at the top left to see the new color. Trust us, you're going to love it!

Vibration

There are two vibration motors: one in the tip and one in the shaft. With 8 different programs and 5 different intensity levels you can really mix up the sensation. Try them all and see which one will make you blow your load.

E-Stim (Bi-Polar)
Each of the E-Stim Vibe's 5 electrical stimulation programs is set on bringing you a tingly new sensation, and you can choose between 10 different levels of intensity. The conductive surfaces run the length of the product to make the stimulation as smooth and broad as possible.

All the modes are easily controlled via the buttons in the handle. You can choose whether you want e-stim and vibration together or only one of them.

Comes with a built in long-life lithium-ion battery that is rechargeable. Included with the product is a magnetic charging USB cable. A fully charged product can run for 3 hours before the battery power starts to drop.

Made of 100% medical-grade platinum silicone. Easy to clean. We recommend our Keeping It Clean Foaming Toy Wash (D059).

Comes with a 2 year warranty. That's how confident we are in this product.
Length
Circumference
11" (28 cm)
5.25" (13 cm)