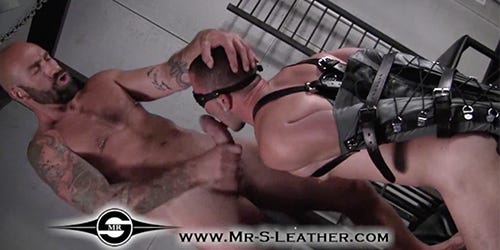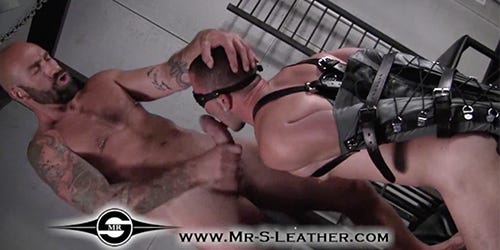 Single Sleeve Arm Binder

This all-leather arm binder pulls the arms together tightly behind the back. It comes way up above the elbows and laces closed with 16 cinch rings and has three belts to wrap around it.

Two additional belts go over the shoulders, cross on the chest, and return to buckle at the back. At the finger end of the sleeve, a `D' ring is provided as an attachment point. A thought out version of a classic bondage device, and we found it inescapable when used correctly. A slotted leather plate is provided to secure the belts as they cross in front, reducing the movements of the belts, helping to prevent choking.

This severe device can become quite painful over a period of time, and caution is advised.
Available in Black.
Grey (as shown in video) available by Custom Order.