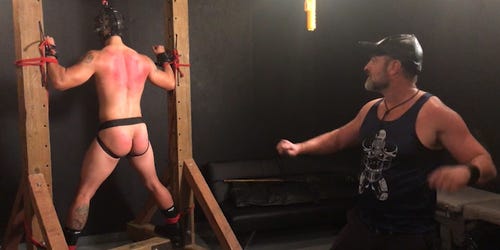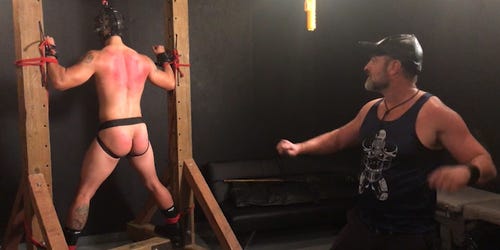 Single Tail

Students use simple brushes in beginning art classes. A Master's tools are as much a work of art as his opus. Our new 16 Plait Single Tail is a real Master's tool. 16 individual lengths of fine leather are hand woven to produce a beautiful and accurate instrument the pleasure through pain. Woven knob base keeps your hand where it needs to be. Handle is woven around super fine lead shot that keeps the cat balanced in your hand. This Single Tail breaks in with only a couple of good throws. This whip gets to know you as quickly as you get to know it. By your next scene, your Single Tail will be customized to your throwing style. Not the kind of toy you lend out.

Total length of this Single Tail is four feet, four inches with sixteen individual strands of fine leather hand woven with detail along the 39" handle and thong. Sixteen plait gives this whip a flexibility that whips of fewer weaves can't offer. Interwoven nylon connects the leather thong to the 11" braided fall. A 2" cracker delivers the sting.

Meticulously built by hand in the USA. The "bellies" contain only the best available parts and the overlay is hand cut from carefully selected kangaroo leather. All the individual strands are pared and skived and if required hand dyed before they are tightly plaited.
Braided Handle/Thong
Braided Nylon/Leather Fall
Cracker
39" (99 cm)
11" (28 cm)
2" (5 cm)