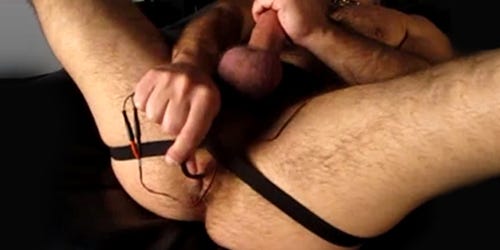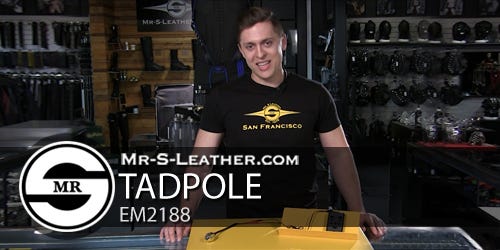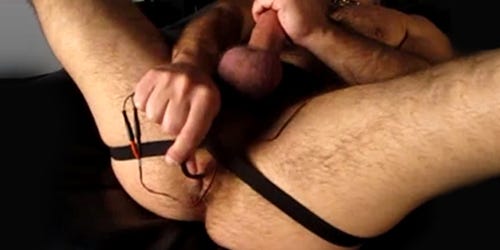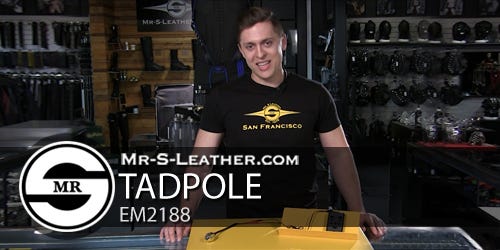 Tadpole

The minute you pull the Tadpole out of your toy bag and watch it squirm and wiggle, you're gonna want it up your butt. That's before you even hook it up to a power box and get the juice flowing.

Once it's in, feel it pulse. With your favorite power box, the choice is yours, hard and fast or nice and easy. Either way, you'll get off.

The two sides of the egg are aluminum, but they're separated by a small piece of acrylic – giving you both contact points right onto your prostate. We find that getting a bi-polar toy on your prostate gets any guy's dick the hardest and it's when we experience cumming virtually hands-free. Set your box to "Throb" and you'll feel each pulse go right through your ass and you'll swear it's practically pushing your load out…

This electrode is easy to get in. Your hole virtually swallows it on its way in. Your hole closes tight around the soft silicone flexi-tail. Comfortable, bendable tail makes it easy to move around and keep the Tadpole in. The comfort level means you can easily wear this electrode out and about. Hook up your favorite portable or remote TENS unit and stimulate your ass at the office, in the car, virtually anywhere.

Keep the electrode just inside your hole and make it twitch or snake it up behind your prostate and get some deep stimulation.
Insertable Length
Diameter
Uses
6" (60 mm)
1.2" (12 mm)
2 mm connector
If you are using an Erostek box, you will need Banana to Pin Adapters - $15.00 (E105) to take your standard 4mm connector down to a 2mm connection.

Electrode is crafted from machined aircraft grade materials

Power box sold separately