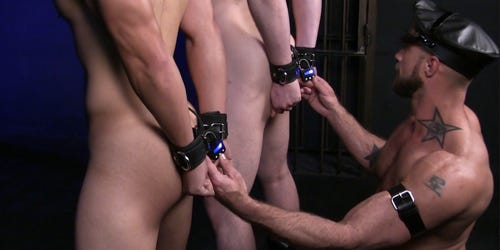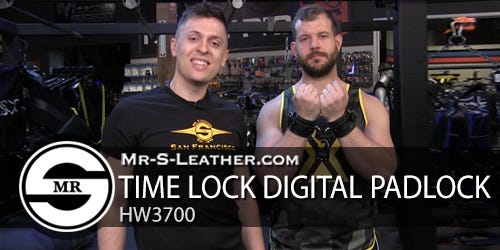 Time Lock Digital Padlock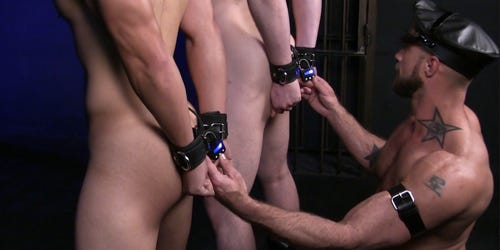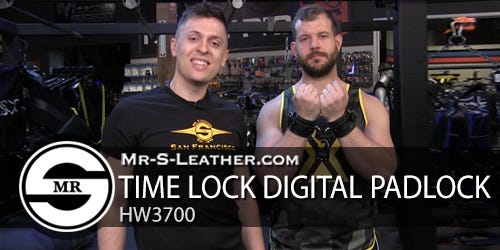 Time Lock Digital Padlock

If you like the feeling of being bound and powerless, the Time Lock Countdown Padlock is here to fulfill your bondage fantasies. Once the timer is set on this digital padlock there's no getting out until time has expired. Insert this lock into the locking posts on our restraints or chastity belts and your slave is captive until the time release lock finishes its countdown. A great self-bondage tool because at the end of the day no one knows your limits like you do. Tie yourself up and attach the Time Lock Countdown Padlock to your designated time frame. You can't beg your way out of your bondage with this lock—you'll just have to wait!

Easy to operate so you can get someone locked up in no time. This time lock sets your bondage time to the exact minute for a maximum of 100 hours. USB rechargeable so you don't need to use batteries. The battery will last for 120 hours after a single charge. As with all rechargeable devices there will be a reduction in battery life the more you charge the device. After 1200 charges you will have a battery reduction of around 15%. When the Time Lock is about to die you will hear a beeping sound. You will need to plug the Time Lock in at this point or the device will remain locked. To ensure a fully charged Time Lock we recommend charging before each use.

We don't recommend heavy tugging on the Time Lock as this may affect the mechanics of the lock. It is a very effective device when used within the locking posts on any of our restraints. Be careful to not get your Time Lock wet as this may damage the sensitive electronics of the lock. We also suggest you use caution in situations where there may be high moisture or sweat, such as the inside of a sleepsack.

Check out our Time Lock Leather Restraint Connector to easily and effectively connect two restraints to the Time Lock. The combination is inescapable until the time runs out.

Please note that the Time Lock Countdown Padlock does not work with the Chastity Devices we carry but will work with our Chastity Jock or Chastity Shorts.

Safety Considerations:
Never use this lock without supervision. If using for self-bondage we recommend you let someone know beforehand in case you need assistance.
Ensure the battery is charged and the lock is in working condition before use. We recommend charging before each use.
Do not get the Time Lock wet or use in damp or moist environments.
Never use with stimulants, alchohol or medications that can cause drowsiness.
Try short term bondage for the first few times until you become comfortable with the functionality of the lock.
In an emergency you may use a pair of cutting plyers to sever the locking bracket.

Dimensions:
Padlock: 1.75" x 1.6" x 0.8"
Locking Bracket: 0.1" x 3.5"