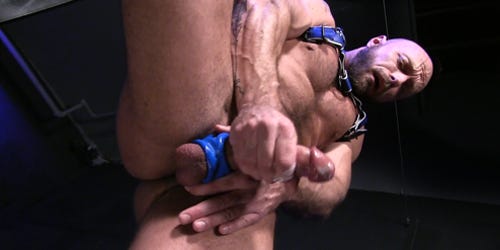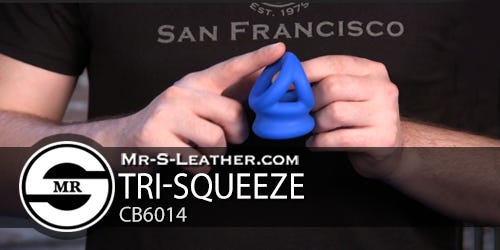 Tri-Squeeze Cock Ring & Stretcher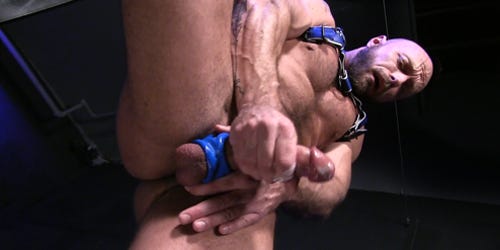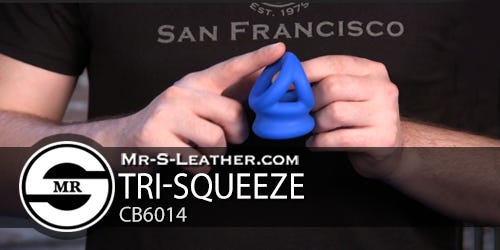 Tri-Squeeze Cock Ring & Stretcher

The Tri-Squeeze is everything you love about the Tri-Sport cocksling but with a built-in ballstretcher at the base. It beefs up your bulge while stretching your sack.

Modeled after traditional steel 3-ring cock cages but without all the discomfort and rigid material. No more worrying about pinching yourself or trying to wrestle your raging bonder in a too tight contraption.

The unique design and shape make it one of Ox's most versatile slings. Each ring is a slightly different size so you can choose how you wear it. Wear the ballstretcher side facing you, it'll push your cock and balls up and out for a bulge that's perfect for filling out a jockstrap or skintight gear. The outwards facing stretcher also doubles as a fuck-bumper to add some cushion when you're really pushing and your meats too long.

Made from Oxballs' new super-soft, stretchy PLUS+SILICONE™ - a blend of silicone and TPR. It's soft like silicone but strong like TPR. Non-toxic and phthalate free.

Safe with waterbased lubes.
Width
Height
Circumference
Length
2.25" (5.7 cm)
2.5" (6.4 cm)
1.25" (3.2 cm)
1.25" (3.2 cm)