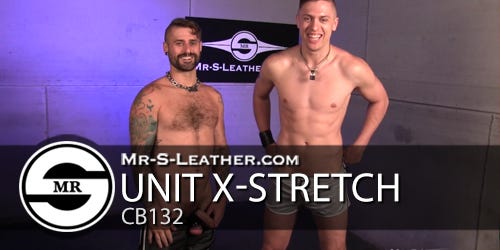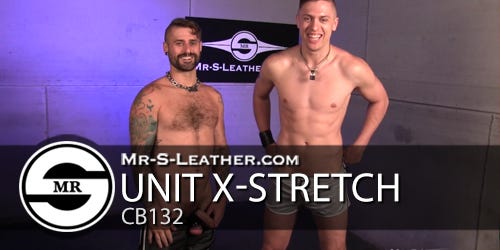 Unit X-Stretch

We've had a lot of requests for this piece and now it's finally here. The X-Stretch uses Ox's Unit X cock ring design and adds a ball stretcher so that your nutts get pulled down nice and low. If you've ever tried the Unit X cockring you'll know it's one of the most comfortable TPR cock rings out there. Its streamlined design means there's no extra material or bulk, just enough to keep your cock nice and hard for a night of hardcore fucking.

With the X-Stretch you get about 2 inches of extra stretch in your nutts. When you've got this on your nutts are on full display. The boys will have a hard time keeping their tongue off of them. A great piece for CBT because your balls are right there, inviting torture.

Made from Skinflex TPR that is super stretchy, rubbery and strong. Pthalate free.

Avoid oil or greased-based lube. Mr. S Bodyglide or water-based lube recommended. Store separately from other stretchy sex toys. Wash with warm soapy water and air dry.