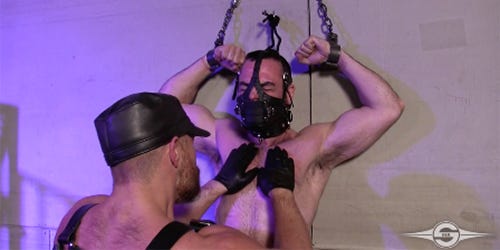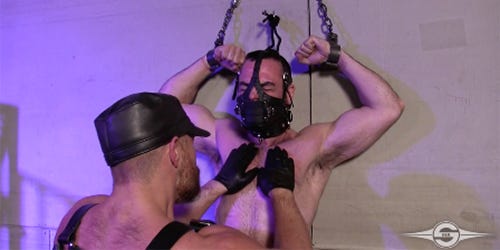 Wall Mount Ankle Cuffs

These heavy duty iron restraints were designed to keep your boy locked to a wall or a pole. A special flat iron bracket at the end of each 7.5" chain has a hole designed for a large screw head. Secure each side to your preferred locking point and then it's time to get your boy in the cuffs! As with any wall attachment products you'll want to ensure you are attaching these to solid wood beams or studs. Grab a set of our Wall Mount Wrist Cuffs (PRE099) and really ensure he goes nowhere. The sound and feel of the heavy iron will have your boy in complete submissive mode… just like you want him to be.

Opens and closes with the included hex key

Ankle opening: 10.5" circumference
Chain length (on each cuff): 7.5"

Mounting hardware/screws are NOT included

Hand forged in the USA

Please be advised: During the forging process, black oxide is generated on the surface of the metal. This coating helps prevent the metal from rusting; cleaning the oxide off can reduce the lifespan of this piece.