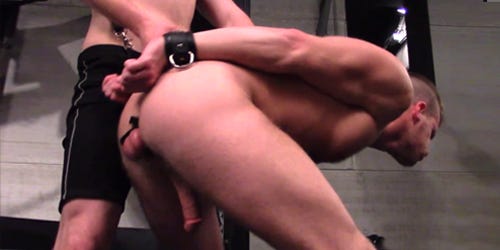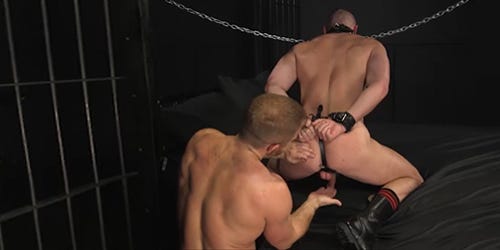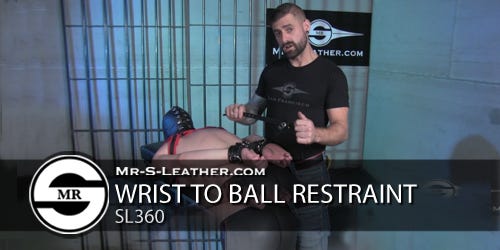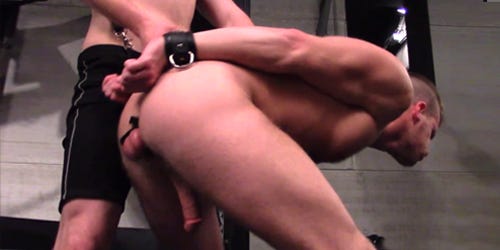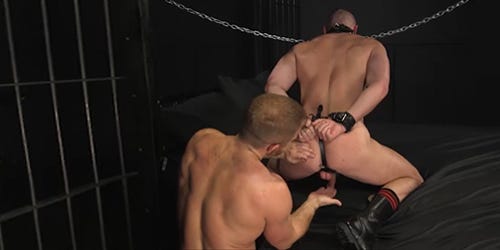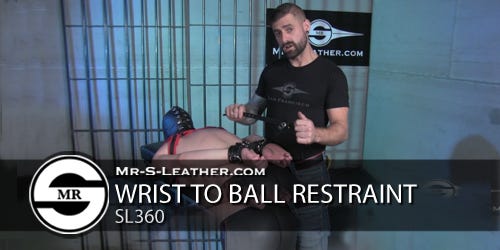 Wrist to Ball Restraint

Squirm and struggle all you want… leather wrapped around your wrists is keeping your arms behind you. You're vulnerable yet your cock is hard as a rock. Why? Because those restraints you're fighting are connected right to your nutts! The more you pull away the more you yank on your balls and the harder your dick gets. Now you're truly begging for attention. A Mr. S Original design launched at IML in 2007, our Wrist-to-Ball Restraint has been completely reworked and is even better than ever. Wrist cuffs are linked and can be used alone as handcuffs. Ball stretcher (or cockring) locks back and up to the wrists. Two black keyed-alike locks included. Hands behind your back, dick out and balls pulled down – Sir won't even know where to start with you.

After locking the cock strap in place adjust the wrist cuffs big enough so you are able to tightly slip your hand and wrist down into the cuffs behind your back. It's much easier to slip them INTO the cuffs than to be able to Pull them back out again. Quite effective, but yes, you can get out of them with some struggling. However, if someone else puts this piece on you there is No getting out.