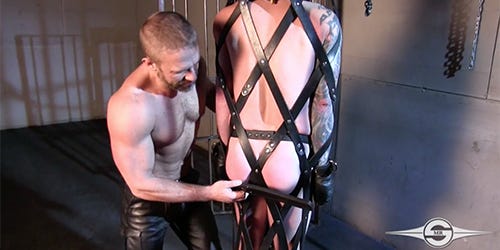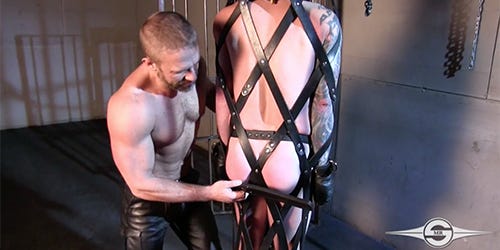 Hanging Strap Cage
Fetters USA

The webbing cage tightens against the body, using the person's enclosed weight to tightly surround them; it's like the inverse version of the old Chinese finger puzzle. made of belt weight leather with round wooden platform in the bottom and six large 'D' rings at the top to pull the cage tightly all around the body. A metal ring snaps into the top to allow room for the head to move. The ring can be removed, and a helmet or headgear can be used to protect the head in the ring's place. You'll need a 12' ceiling to use this nice suspension piece.

Please allow 2-4 weeks for this unique item to be produced.

Please be advised: For international customers, this is an Oversize/Heavyweight item and will have a shipping fee calculated at checkout.