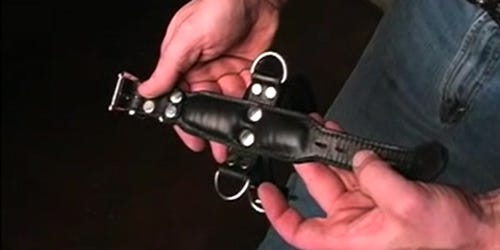 Leather Handcuffs with Locks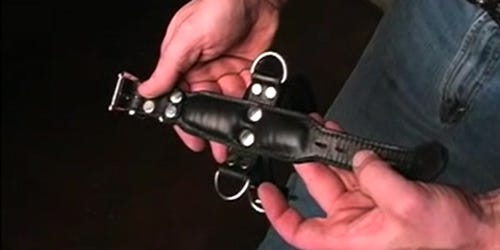 Leather Handcuffs with Locks

Even numerous photos wouldn't be enough to show the many uses of this new toy.

This has become Richard's favorite piece to play with.

• Leather wrists cuffs
• Padded
• Locking buckles.
• Comes with two Master padlocks.

The cuffs are riveted together so the wrists are butted right against each other at right angles - Four `D' rings attach wrists to many points.