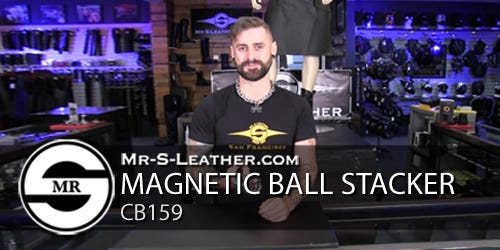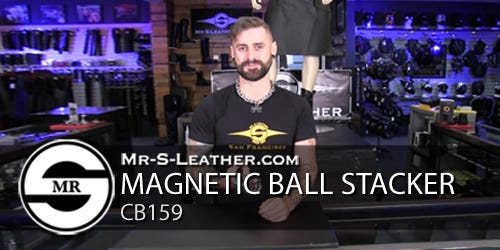 Magnetic Ball Stacker

Getting your stretch on has never been more fun!
No need to worry about a hex key, this stainless steel Ball Stacker is magnetic so getting in and out of it is easy. The Ball Stacker's slim design makes it perfect for stacking two or more for some ball-busting fun. Super comfortable so you can wear this all day long!

You can really be creative with these stackers. We used it along with one of our 2" high Magnetic Ball Stretchers (CB149C) and not only did it make for an added stretch but it looked hot as fuck!

These magnets are really strong so you won't need to worry about the Ball Stacker coming apart during play.

Internal Diameter: 1 3/8"
Height: 5/8"
Weight: 8 oz

Avoid water or solvents when cleaning. The manufacturer recommends using only alcohol.

Designed and manufactured in Germany.

Sold individually.