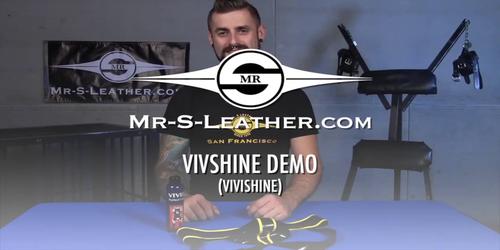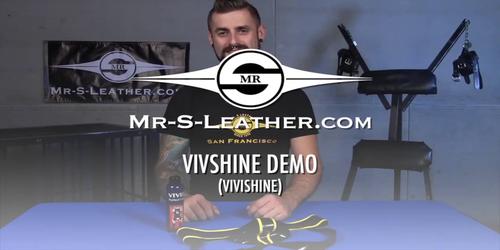 Vivishine

Keep your latex looking brand spanking new. Get the shine you want and look your best in your rubber gear. This may just be the best product out there. Vivishine will give you the long-lasting deep shine you are looking for. It's free of any solvents and is odor neutral. Plus, you don't need to worry about your rubber sticking together when you store it.

Easy to use. Simply wash your latex as usual (with soap and clean water). Add 1 tablespoon of Vivishine into clear water (in a bowl if a smaller piece or the bathtub for larger pieces). Oscillate your rubber in the bowl/bathtub so the entire piece gets thoroughly covered. Then just shake off any excess water and let air dry. That's it!

120ml (4 oz.)

We used Vivishine on all of the products on this page and couldn't be happier with the results. We got a great shine and were ready for a night out! For best results let your garments sit for 48 hours before wearing.